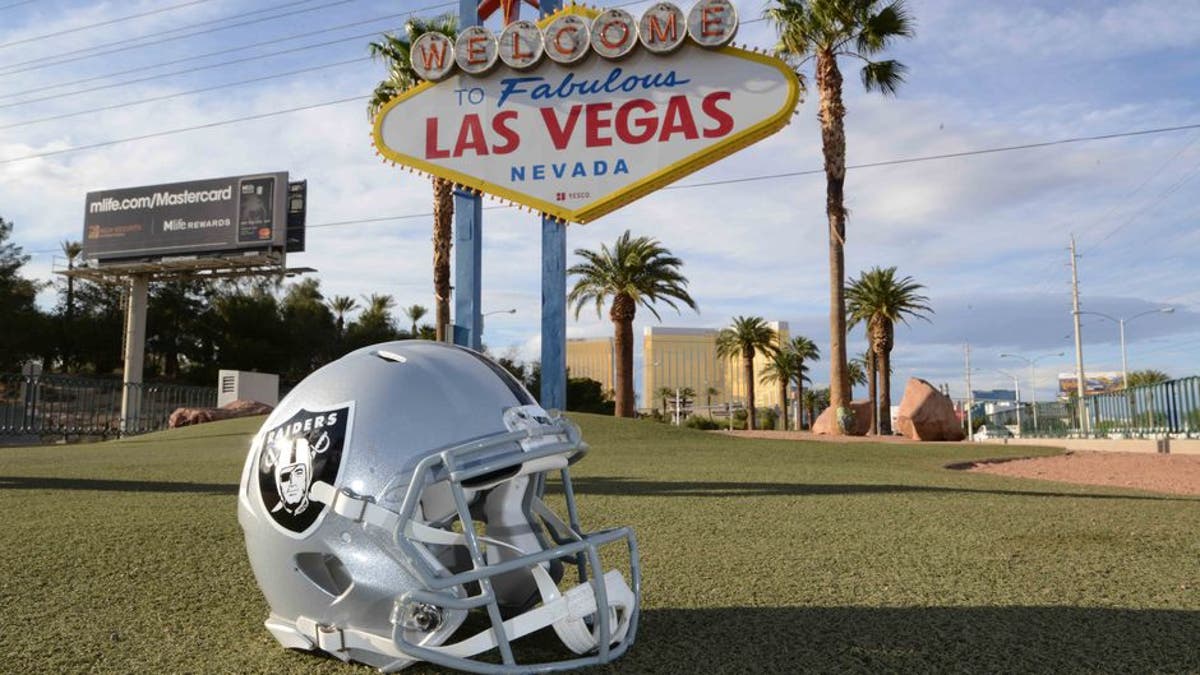 LAS VEGAS (AP) -- The Oakland Raiders and the public entity that oversees their proposed stadium in Las Vegas have a little over a week to agree on a conditional lease to avoid any delays on the team's relocation.
Raiders President Marc Badain on Thursday said the lease agreement is on the agenda of the NFL league owners' meetings scheduled to begin later this month. If one is not presented, there is a "distinct possibility" that team's move to Sin City could be pushed until the 2021 season, Badain said.
"In order to approve a lease, you need full membership, and the league has four meetings a year: one in March, one in May, one in October and one in December," Badain said after a public meeting of the Las Vegas Stadium Authority board. "So, if you miss the May deadline, you push to October, we would lose a year, and everybody wants to get this project going everybody wants to get these guys to work. So we didn't want to miss that deadline."
Meetings this month are scheduled to begin May 22 in Chicago. The league owners approved the team's relocation during their gathering in March. The Raiders want to kick off the 2020 season at a proposed 65,000-seat domed stadium that would be built near the Las Vegas Strip, west of the Mandalay Bay casino-resort.
Stadium Authority board chairman Steve Hill said he believes the public entity and the Raiders can get done by the deadline a lease agreement with certain conditions, as it encompasses several other agreements that both sides must still work on.
"There's been no `get this done or else' type of approach on this request (from the NFL), certainly done in a very appropriate manner. But I understand, particularly from the Raiders perspective and really from ours as well, the desire to move this forward," Hill said during the meeting. "They are investing obviously significantly in this community and they have started to do that, and I wouldn't want to move too far forward if I didn't know that I had a deal either."
The board on Thursday discussed progress on the 30-year lease, including a fund that would cover capital expenses that come up as the facility ages. A planning official from Clark County, where the stadium is to be located, also presented board members with an approximately 150-day timeline of a detailed review that the project must undergo before major construction can begin.
Guests of hotels and other lodging facilities in the Las Vegas area are contributing $750 million to the $1.9 billion project through an increase in the room tax. The Raiders and the NFL are expected to contribute $500 million. In addition, the team has said it has secured a $650 million loan from the Bank of America to cover the rest of the project's cost.