NFL cheerleaders subject to strict rules on weight, shaving and sweatpants, report says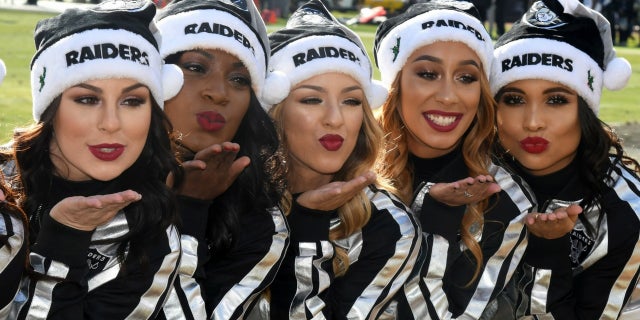 NFL cheerleaders must maintain "an ideal body weight," engage in the "proper use of tampons" and refrain from wearing sweatpants in public, according to a new report detailing the strict rules imposed on cheerleaders around the league.
The New York Times reported teams such as the Carolina Panthers, Baltimore Ravens, New Orleans Saints, Cincinnati Bengals, Oakland Raiders and the San Francisco 49ers lay out strict rules for the women to follow.
Everything is up for grabs, according to the report, including the women's personal hygiene, dating life and wardrobe. A few handbooks reviewed by The Times revealed tips including "shaving techniques, the proper use of tampons" and prohibiting women from wearing sweatpants in public.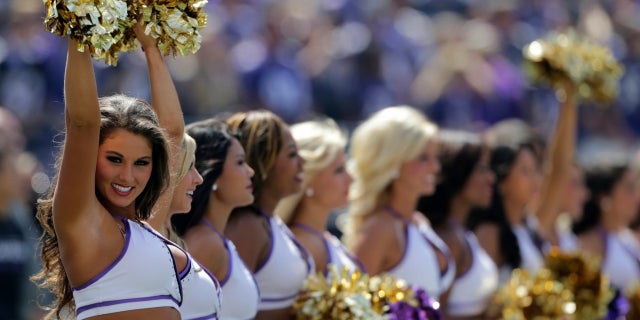 Baltimore Ravens cheerleaders were weighed regularly in order to ensure they were "maintaining the ideal body weight," a handbook from 2009 stated. Meanwhile, the Cincinnati Bengals told their cheerleaders to be within "three pounds of their ideal weight."
The Bengals told The New York Times the team changed their guidelines and no longer have weight requirements. The Ravens and the NFL declined to comment.
FORMER NFL CHEERLEADER CLAIMS SHE WAS FIRED OVER INSTAGRAM PICTURE, REPORT SAYS
Carolina Panthers cheerleaders, known as TopCats, are required to show up five hours before the game begins, take water breaks only when the team is on the offense and change from their uniforms only after they leave the stadium.
Pay is also a problem for the cheerleaders. The dancers receive barely more than minimum wage but are required to spend hundreds on their uniforms. Many are also required to attend charity events to help sell tickets and calendars -- yet they receive none of the proceeds.
New Orleans Saints cheerleaders were required to sell at least 20 calendars of themselves in bikinis before games.
Bailey Davis, a former cheerleader for the Saints, told The New York Times she was fired days after posting a picture on social media of herself in a one-piece swimsuit in January. She said team officials accused her of violating rules that bar cheerleaders from appearing nude, seminude or in lingerie and that ban them from attending parties with Saints players.
Davis told The New York Times that while selling the calendars she was often afraid of being touched by an intoxicated fan.
"You walk by a guy and you're afraid you're going to get touched," Davis said. "Every girl dreads going out there before the games. We didn't feel very important because we were literally thrown into the mix with the fans. Who would throw professional cheerleaders, walking around with cash, out with drunk fans?"
Following her termination, Davis filed a complaint with the Equal Employment Opportunity Commission claiming the Saints hold cheerleaders and players to separate standards.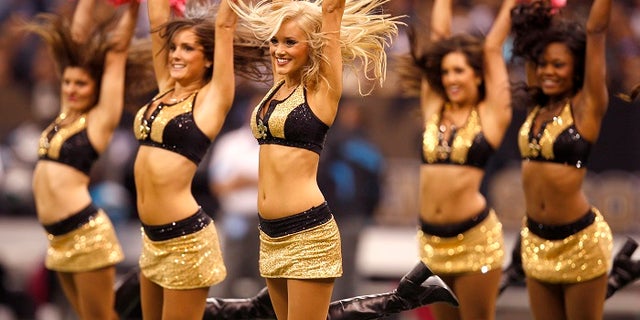 Like the Saints, many teams require their cheerleaders to not appear in nude or seminude photos, the report says. Cheerleaders are also barred from exotic dancing and "performing in tasteless films, photos or bikini/swimwear contests."
TIGER WOODS, EX-GIRLFRIEND LOCKED IN LEGAL BATTLE OVER NON-DISCLOSURE AGREEMENT, REPORT SAYS
The Oakland Raiders cheerleaders, the Raiderettes, are barred from fraternizing with NFL players and are not allowed to follow them on social media. The strict rules even state the cheerleaders are forbidden from posting photos of themselves in uniform. Raiderettes are also in jeopardy of losing pay if they bring the wrong uniform or pompoms on game day.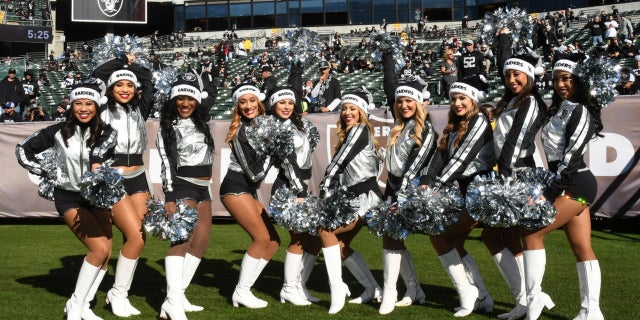 The San Francisco 49ers go a step farther with their cheerleaders. The Gold Rush cheerleaders are not allowed to tell people they are associated with the team. They are also advised to turn off the GPS feature on their phones so their friends and family are not aware of their location during games.
As for the cheerleaders who complain about the rules, they are reportedly told they are easily replaceable.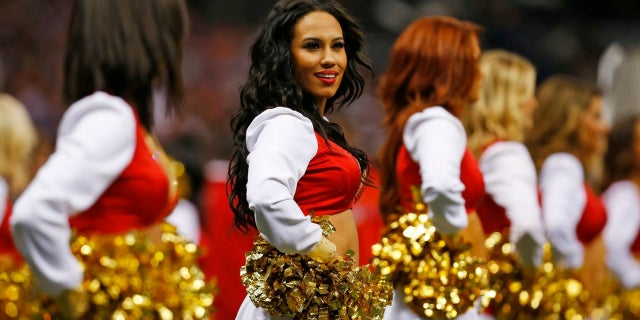 "The club's intention is to completely control the behavior of the women, even when they are not actually at their workplace," said Leslie Levy, a lawyer who represented cheerleaders who sued the New York Jets and the Oakland Raiders. "It's an issue of power. You see a disparate treatment between the cheerleaders, and the mascots and anyone else who works for the team. I can't think of another arena where employers exert this level of control, even when they are not at work."
The New York Jets Flight Crew cheerleaders won a case in which the team agreed to pay the dancers some $325,000 in back pay. The class action suit alleged the women were not paid for practices and other work.
Some teams say they're working toward a better and more equal work environment.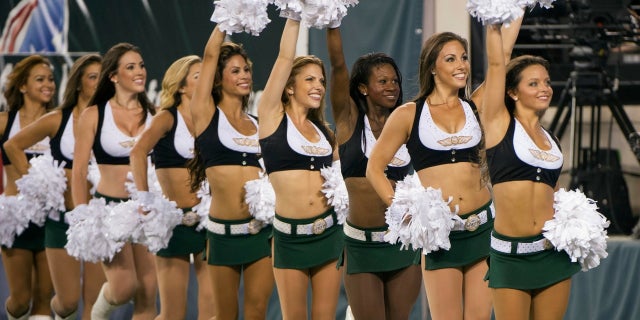 The Los Angeles Rams, for instance, announced two men will join their sideline crew.
The report comes at a tumultuous time when women and men are speaking out on sexual misconduct in the workplace. Meanwhile, NFL cheerleaders are known for wearing barely-there outfits to fans who are majority male.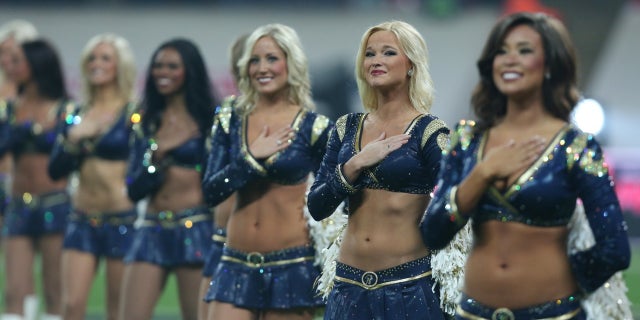 The NFL is coming off a tumultuous year itself, with sliding ratings and public criticism – most notably from President Trump – due to players kneeling or sitting in protest during the playing of the Star-Spangled Banner.
The NFL did not immediately respond to Fox News' request for comment.
Fox News' Ryan Gaydos and Greg Norman contributed to this report.