NFL announces Week 12 schedule change involving Patriots-Jets, Chiefs-Broncos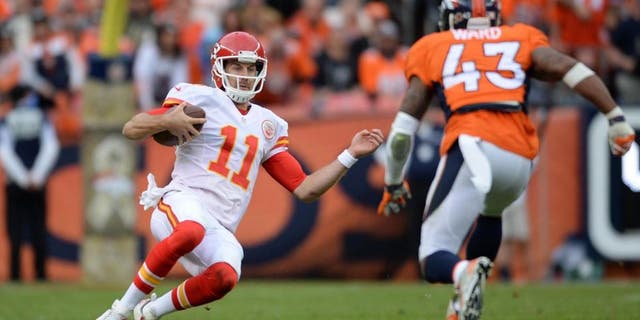 The NFL established back in 2014 that games could be flexed into primetime beginning in Week 5. That allows the league to get the best matchups in front of the biggest audience, helping drive up ratings and interest.
The league hadn't used the flex option yet this season through 10 weeks, but that will change Nov. 27. It was announced Monday that the Patriots-Jets game that day has been moved from 8:30 p.m. ET to 4:25 p.m., giving way to Chiefs-Broncos as the primetime matchup.
With the Jets all but out of the playoff race and the Patriots likely to win that game by double digits, the NFL is smart to move this key AFC West rivalry game to the Sunday night slot.
As it stands right now, the Chiefs and Broncos are two of the best teams in the AFC, sitting at 7-2 and 7-3, respectively.