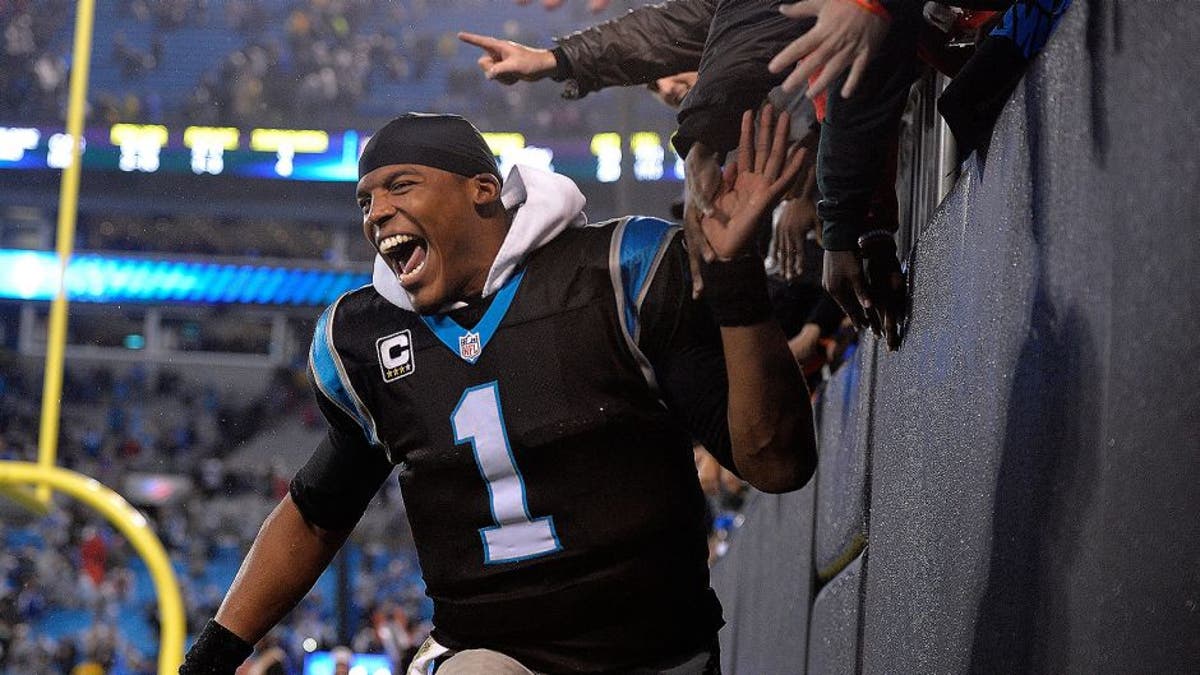 We're officially at the halfway point of the 2015 NFL season, which means it's time to review both the good and the bad from the NFC South.
While the Carolina Panthers have the early edge as favorites to win the division, the Atlanta Falcons aren't far behind, while both the New Orleans Saints and Tampa Bay Buccaneers have played solid football as of late.
Carolina still remains as one of the four unbeaten teams in the NFL, and have proven to be a serious contender. As for the Falcons, who started 5-0, they've now dropped two of their last three, and seem to be having an identity crisis offensively. Last up comes the two surprises over the past the past three weeks, in the Saints, who have won three in a row now, and the Buccaneers, who have won two of three.
Let's jump right into it, and take a look at a few players and teams who have impressed, and others who have let down.
Midseason MVP: Cam Newton, quarterback, Carolina Panthers
When you're the man leading the team who's sitting undefeated at the halfway point of the season, that's obviously one huge reason why you deserve the nod for the MVP. Newton has been an exceptional leader for the Panthers, while stepping up for the team when it truly matters most consistently. Newton is not, and will never be, a conventional NFL quarterback, but that doesn't seem to matter.
He's thrown for 1,523 yards with 11 touchdowns and eight interceptions, while also rushing for 286 yards and four more scores. Possibly the most impressive part is that Newton has done all of this without his top receiver, Kelvin Benjamin, who tore his ACL before the season. Newton is not only the midseason MVP, but if he can keep leading the Panthers to wins, he'll get serious consideration for league MVP at the end of the year.
Unsung Hero: Delvin Breaux, cornerback, New Orleans Saints
Up until Week 8 rolled around, Breaux had been one of the most dominant cornerbacks in the NFL. He slowed down almost every receiver he faced, including Julio Jones. While he did run into some issues with Odell Beckham Jr. and the New York Giants, you can't be exceptional every week, right?
Regardless, Breaux still has been an absolute stud and can be relied on to cover the best receiver on the opposing team on a weekly basis. While he only has one interception and 25 combined tackles on the year, his ability to take top wide receivers out of play can't be overlooked. He's one of the many young and talented bright spots on the Saints, and absolutely deserves a whole lot of praise through the first eight weeks of the season.
Best Offseason Acquisition: Kwon Alexander, linebacker, Tampa Bay Buccaneers
Say what you will about Tampa Bay's defense, but with names like Gerald McCoy and Lavonte David taking much of the attention, Alexander has done a stellar job of just, well, doing his job. He is No. 2 on the team in total tackles with 49, while also adding on seven pass deflections, four tackles for loss, two interceptions, one sack, a forced fumble and a fumble recovery.
Alexander has literally done a little bit of everything for the Buccaneers this season, and the rookie will likely be a defensive leader for years to come in Tampa Bay. Want to talk about a successful mid-round draft pick? It doesn't get much better than landing Alexander in the fourth round.
Best Rookie: Stephone Anthony, linebacker, New Orleans Saints
With all due respect to Jameis Winston and Willie Snead, Anthony is going to get the nod here. While Alexander could absolutely be right in the mix for this award as well, both he and Anthony deserve high praise for their play in 2015. When speaking specifically about Anthony, we're looking at a player who ranks up there with some of the best in the league in terms of total tackles through eight weeks with 56 (tied for No. 18 in the league).
He's also totaled five tackles for loss, five pass deflections, an interception and a sack, while quickly becoming one of the defensive leaders for the Saints to this point. Anthony is proving why he deserved to be a first round pick, and will absolutely be the future at linebacker for the Saints.
Biggest Disappointment (team): New Orleans Saints
This is surprisingly a very tough call to make. Yes, the Buccaneers are in last place at 3-4, but truthfully, all four teams have shown glimpses of bright futures at times this season. While it's hard to pick a team in the Saints who have now won three straight, their slow start is obviously a cause for concern. New Orleans was projected to be a team who could seriously push the Panthers this year, but through the early part of the season didn't look like that team.
With all this being said, there's no reason to think that the Saints can't keep this hot run going and make a push towards one of the NFC's Wild Card spots. Unfortunately, their slow start gives them an uphill battle through the remainder of 2015. New Orleans may not even be in consideration for the "biggest disappointment" if we were doing these awards after Week 10 or 11, but only time will tell in an NFC South which is overachieving in a big way this year.
Biggest Disappointment (player): Brandon Browner, cornerback, New Orleans Saints
The Saints are loading up the NFC South midseason awards it seems, but this one isn't for a good reason. Browner signed a three-year, $15 million contract with the Saints this offseason, but it truly hasn't paid off for the team. Browner currently leads the NFL with 14 penalties against, while allowing 486 yards in primary coverage, the fifth-most in the NFL.
To top it off, opposing quarterbacks have had little issue throwing the ball in his direction, as they have a 101.1 passer rating when targeting him. Basically, Browner has failed to live up to his contract to this point, while Breaux has been on the other side emerging as a lockdown cornerback.
Player To Watch Out For In The Second Half: Devonta Freeman, running back, Atlanta Falcons
While Josh Norman is right there in terms of deserving the nod for this one, opponents consistently choosing to avoid throwing him the ball gives the edge to Freeman in the end. The second-year running back for the Falcons has quickly become one of the best in the entire NFL after getting the starting job due to a Tevin Coleman injury.
Freeman currently leads the NFL in rushing yards with 709, rushing touchdowns with nine, and is also averaging an impressive 4.7 yards per carry. Best of all, he has shown he can contribute in a big way through the passing game also, catching 40 balls for 353 yards and a touchdown. Freeman's ability to take over games is simply exceptional, and he's going to remain as one of the most dangerous players moving forward in the second half of 2015.
Final Standings Prediction:
Carolina Panthers: 13-3
Atlanta Falcons: 11-5
New Orleans Saints: 8-8
Tampa Bay Buccaneers: 6-10
*All advanced stats on pass coverage are from Pro Football Focus.