Newman wants to finish strong at SHR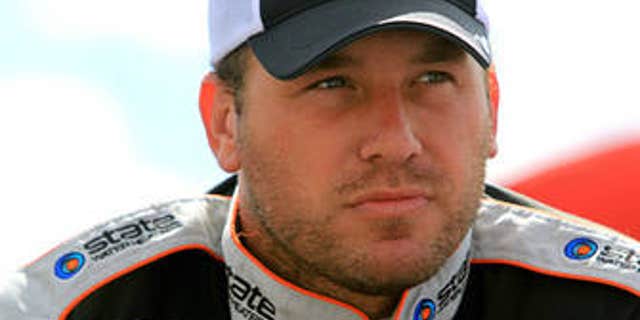 NEWYou can now listen to Fox News articles!
With six races left in the 2013 NASCAR Sprint Cup season, Ryan Newman has every reason to be more focused on the future than the present. Yet, he insists that's not case.
Despite being all but eliminated from title contention and on his way out the door at Stewart-Haas Racing, Newman is determined to finish out the season strong before heading to Richard Childress Racing in 2014.
"I'm entirely 100 percent focused on 2013 and having an opportunity," the driver of the No. 39 Chevrolet said. "I mean, there's a sixth of the season still left. We have a lot of great opportunities, a lot of good racetracks to go to. We're mathematically a long ways out, but we're mathematically not out of it. Realistically, yeah, it's going to be a challenge, but we can move up."
Entering Saturday night's Bank of America 500 at Charlotte Motor Speedway, Newman ranks 12th among the 13 drivers in the Chase for the Sprint Cup. Newman dropped five positions with a 35th-place finish Sunday at Kansas Speedway, where he was T-boned in the door by a spinning Justin Allgaier.
"We were in the wrong place at the wrong time and got taken out by somebody else's misfortune when Justin crashed," Newman said. "I don't think that our car was great, but I know we were capable of a top-10 run because I know we were better than some of those guys that finished in the top 10. From a points standpoint, our day could have been so much better, but we got pretty tore up. I hit him really hard, and he hit the wall really hard and knocked off a lot of speed before I hit him, and I just had nowhere to go."
Newman still has plenty of incentive to run well, however, during his final weeks with Stewart-Haas - the team he's been with since 2009. Newman is fewer than 20 points behind fifth-place Dale Earnhardt Jr., so there is an opportunity to climb several spots - and potentially pick up a win or two along the way.
Newman's lone victory of 2013 came in July at Indianapolis Motor Speedway, where the Indiana native captured the prestigious Brickyard 400 at his home track.
"We can do good for our sponsors and ourselves," Newman said. "... Indianapolis was a great weekend for us, and we need to show that we can duplicate that again."
Thrust into the Chase wild-card picture by his Indy win, Newman went on to qualify for the 10-race playoff when NASCAR put him in and took Martin Truex Jr. out following a series of controversial events in the closing laps of the regular-season finale at Richmond.
Newman began the Chase with a 10th-place finish at Chicagoland and has come home 16th, eighth and 35th in the races that have followed. From learning that he wouldn't be retained by Stewart-Haas next year, to signing with RCR, to thinking he had missed the Chase - only to be added two days later - it has certainly been a rollercoaster season for Newman.
To help deal with all the craziness, he has found strength from one of his favorite pastimes.
"What doesn't kill you makes you stronger, no doubt," Newman said. "It's been an up-and-down year on several fronts, career-wise, race-wise, Chase-wise, all those things. But I have an extreme passion for the outdoors. I literally an hour ago was sitting in my tractor planting alfalfa on my farm. I enjoy those things that are a release for me to get away. I used to spend a lot more time at the race shop, but those guys have to focus on their things, and I spend a lot of time at the racetrack talking to those guys, and probably more so than some other drivers.
"In the end, there's a balance there. Whether it's feeding baby deer or taking care of my kids or fishing or whatever, I just enjoy those things that are entirely different from what we do in any given weekend."
As for the racing part, Newman is adamant that his attention remains at Stewart-Haas despite his lame-duck status and the fact he recently spent some time at the RCR shop in Welcome, N.C.
"It's more of a touching base," he said. "It's not about sharing ideas or anything else. It's more about getting things lined up, making sure that we have seats and seatbelts and helmets and all those things getting in order. The second part of that is photo shoots and things like that are still starting and always do start this time of year, so I've actually done one photo shoot with them already. I've been to the shop, but there's no reason not to.
"I'm not sure what (departing RCR driver) Kevin Harvick is doing with SHR right now or anything else. We do what common sense has to happen. The engineering side, the strategy side, the performance side of that, none of that's even at all in consideration right now."