New York Giants' Eli Apple suspended after teammate calls him 'a cancer'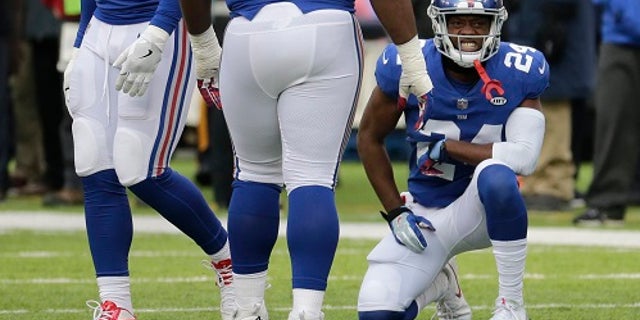 The apple fell far from the tree.
The New York Giants announced they suspended cornerback Eli Apple Wednesday a day after teammate and Pro Bowl safety Landon Collins referred to him as a "cancer."
The team announced its 2016 first-round draft pick would not be playing this Sunday's season finale against the Washington Redskins due to detrimental conduct.
"We have suspended Eli for a pattern of behavior that is conduct detrimental to the team," Kevin Abrams, the team's interim general manager, said.
NEW YORK GIANTS STAR LANDON COLLINS CALLS TEAMMATE 'A CANCER'
Apple has had a shaky 2017 season after a solid 2016 rookie year. The player's woes began after he came under fire for his poor performances on the field. The New York Post reported Apple threatened to leave the team's facility after coaches and teammates criticized his quality of play during a November game against the San Francisco 49ers.
Apple made headlines this week after Collins appeared on ESPN Radio's "The Michael Kay Show" and spoke about changes he felt needed to be made to the secondary team. In the conversation, Collins called Apple "a cancer."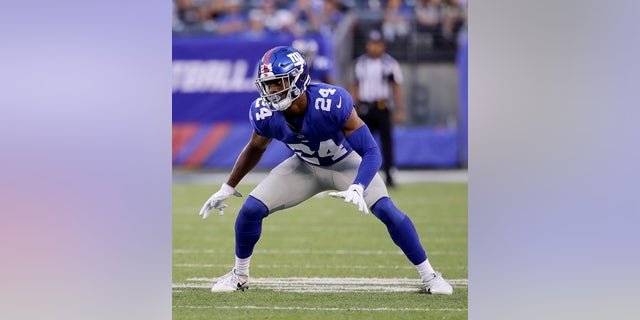 "There's only just one corner that ... needs to grow, and we all know who that is," Collins told fill-in host Bob Wischusen. "That would be the only person I would change out of our secondary group. Besides, the other two guys, [Dominique Rodgers-Cromartie] and [Janoris Jenkins], I love those two guys. They play hard. They love what they do. But that first pick, he's a cancer."
Collins apologized for the comments on Wednesday. He and Apple met separately with interim coach Steve Spagnuolo, then all three talked together.
ESPN REPORTER DATING FALCONS TIGHT END
Apple declined to speak with the media after practice Wednesday and left saying, "I gotta take a s---."
Apple played in 11 games this season with seven starts. He had 49 tackles (41 solo) and eight passes defensed. Apple was inactive for four consecutive games, from Nov. 19 to Dec. 10. He returned to action against Philadelphia on Dec. 17 and had a team-high nine tackles (seven solo).
Despite playing well against the Eagles, Apple only played on special teams last week. Brandon Dixon and Ross Cockrell each played all 68 defensive snaps at cornerback.
Apple would reportedly lose $66,984 for the suspension and it could nullify his $15.1 million contract with the Giants, the New York Post reported.
Fox News' Ryan Gaydos and The Associated Press contributed to this report.