New Orleans Saints player helps rescue man trapped in car after fall from parking garage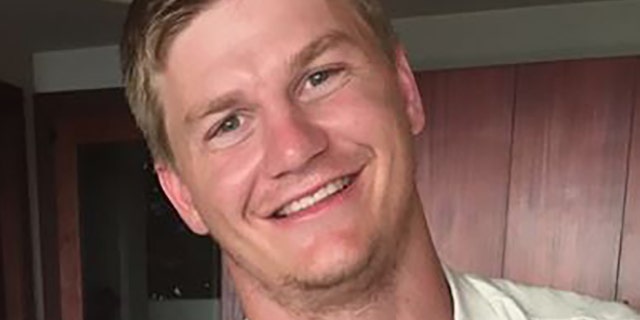 A New Orleans Saints player was being hailed as a hero after leading a group of bystanders to help free a man trapped in a car after it plunged from a parking garage in New Orleans on Sunday.
Mitchell Loewen, 25, was with his wife and young son when a car fell from the fourth deck of a downtown New Orleans parking garage, the Times-Picayune reported. Loewen said the crash sounded like "a bomb or an earthquake or something" and he rushed toward the victim.
"There were a bunch of people standing around, but not approaching the car and I was like 'What's up, let's help this guy,'" Loewen told the Times-Picayune. "I mean, obviously there was someone in there, I wasn't going to just stand by and watch. It was a life or death situation."
The driver's legs were pinned down by the car and were stuck in the passenger seat, while his upper body was hunched over the back seat, Loewen told the newspaper. The defensive lineman said he called about 10 people over to help him out.
During the rescue, Loewen said the man stopped responding to his questions. A bystander who was helping Loewen said the man was still conscious, and that's when Loewen ripped one of the doors off its hinges and started to speak to the person, according to the newspaper.
"He didn't say much, he was just thanking us all. I hugged him and told him he was going to be ok, and then I prayed with him," Loewen said. "I couldn't tell how bad his injuries were, but there was a lot of blood and broken glass."
It's still unclear how the crash happened and how extensive the man's injuries are, New Orleans Police Department spokesman Aaron Looney told the Times-Picayune. No one else was injured.
"It was crazy," Loewen said. "It was a life changing experience."
The 25-year-old said the whole incident was "like a movie."
"I just did what I had to do, and I wasn't thinking about anything else," he said.