NBA Lockout: Players and Owners Fight for Money, Risk Fans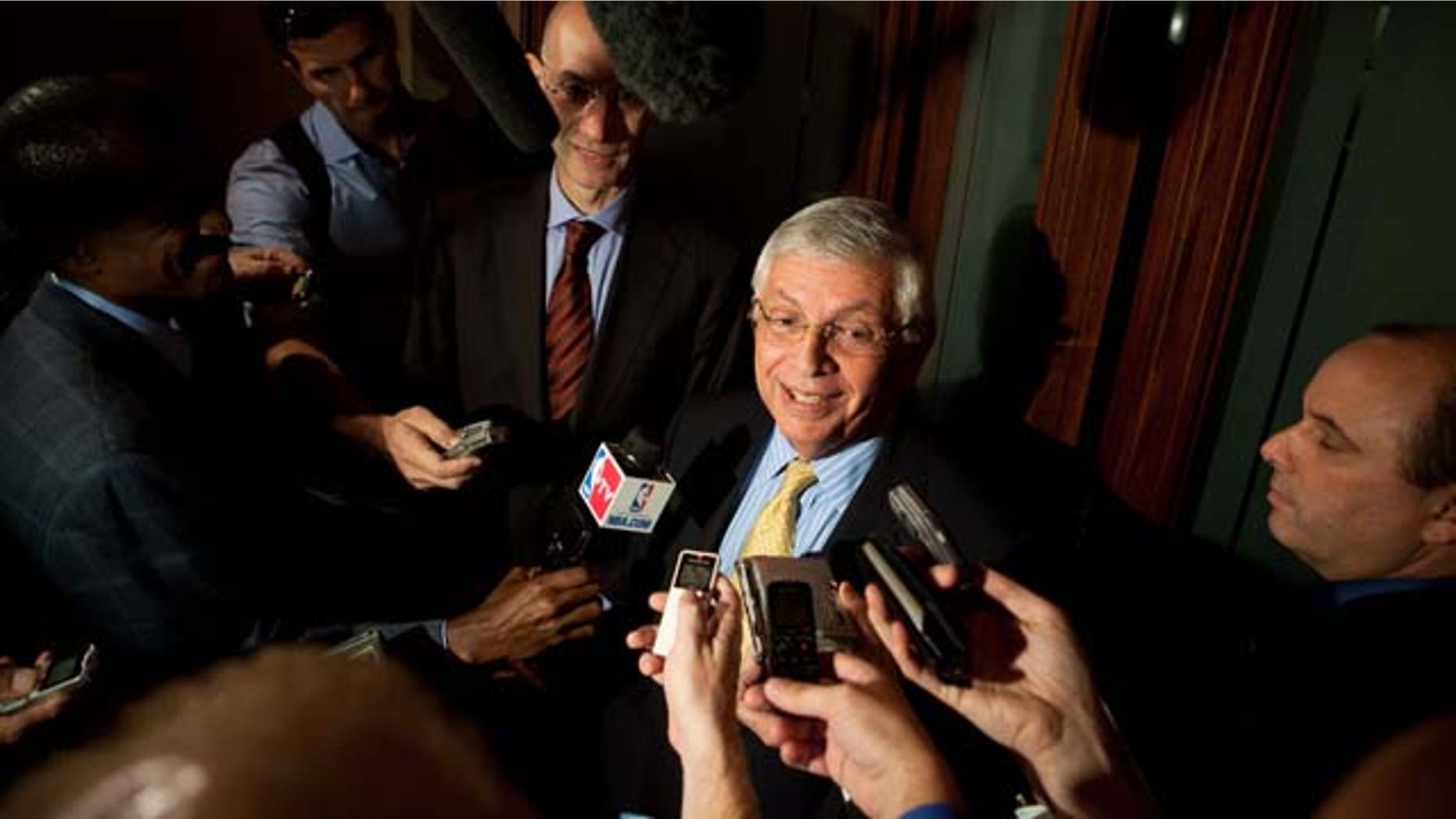 The National Basketball Association has canceled the first two weeks of the regular season, and more cancellations seem inevitable. The league is now in the fourth month of a lockout that threatens the entire 2011-2012 season.
"[It's] very bad news, I thought they would solve it," Argentina and Houston Rockets forward Luis Scola tweeted in Spanish, echoing what had been the hopes of NBA fans everywhere.
But the lockout goes beyond bad news. With every missed game, the NBA loses ground. From laid-off NBA staffers to arena employees, people who don't play basketball but rely on the game for their livelihood go without work.
The league's image has taken a hit and continues to do so. Marketing initiatives that the league has worked to implement, including its ene-be-a Hispanic marketing efforts, has stalled. Without its core product – the game itself – the NBA's aim for global expansion has fallen short.
Worst of all, fans have become resentful.
"I just wanna apologize to all the fans for this lockout," Knicks guard Carmelo Anthony posted on Twitter. "Trust me, I feel y'all pain."
As history has shown, apologies aren't enough. Bouncing back from this kind of setback can take a sport years.
Though an agreement seems far from imminent, the reality of a lost season and substantial lost revenue can be a great motivator.
While the owners and players seem in conflict on almost everything, the biggest issue is the split of basketball-related income, which refers to almost everything from ticket to concession sales, from parking to broadcast revenue.
Under the previous agreement, 57 percent of that total went to players (in the form of salary). The owners want to see that amount reduced drastically, by as much as 10 percent. Owners cite the recently expired collective bargaining agreement as unsustainable and argue they were losing a combined $300 million a year.
The players have been willing to reduce their share to 53 percent of basketball-related income, a substantial amount considering just 1 percent of BRI is estimated to be worth $40 million.
So far, that hasn't been enough.
The players, under National Basketball Players Association president Derek Fisher, have launched a social media campaign to present a united front, and many have made efforts to both apologize and educate fans of the players' stance regarding the labor dispute.
The message, as shared by Lakers forward Pau Gasol, is simple: "Let us play! #StandUnited Dejarnos jugar! #EstamosUnidos."
But until any agreement is reached, the game is at a standstill with players largely in limbo. There has yet to be the massive overseas exodus of talent that some experts and analysts predicted, but some players have made the jump. Others are still considering it.
Dallas Mavericks guard Rudy Fernández signed a contract with Real Madrid that allows him to opt out should NBA play resume. NBA players Pau and Marc Gasol, the brothers who are natives of Spain, are currently training with Barcelona.
The Mavericks' J.J. Barea, the point guard from Puerto Rico, said earlier this summer that he wouldn't rule out playing there, either. And rumors have suggested other Hispanic players would or are considering offers from all corners of the globe, including Scola to China and Manu Ginóbili and Carlos Delfino to Italy.
However, many of these possible moves are looking less likely as opportunities abroad are reportedly dwindling. Instead, it looks like many players will find themselves in the same situations as fans: stuck, unhappily, and waiting out this whole ordeal.
Maria Burns Ortiz is a freelance sports journalist, chair of the National Association of Hispanic Journalists' Sports Task Force, and a regular contributor to Fox News Latino. Follow her on Twitter: @BurnsOrtiz
Follow us on twitter.com/foxnewslatino
Like us at facebook.com/foxnewslatino