NBA is reviewing an incident between Isaiah Thomas and a heckler in Washington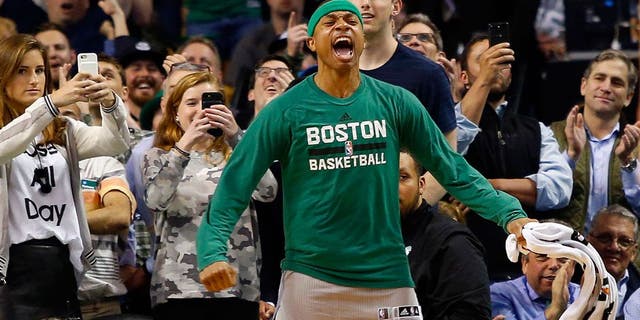 The NBA is reviewing an incident between Boston Celtics point guard Isaiah Thomas and a courtside fan in Washington, a league spokesman told Boston.com. The incident occurred during Boston's Game 3 loss to the Wizards at the Verizon Center and can be seen in an Instagram video here.
Thomas appears to make a threatening remark to the fan, and if the league determines that was the case, a fine is likely headed his way.
Boston's Marcus Smart was fined $25,000 earlier in the playoffs for making an obscene gesture while on the court during a first-round loss to the Bulls, and Houston's Patrick Beverley was fined the same amount for his conversation with a courtside fan in Oklahoma City.