Musings from Monday's press conference with Miles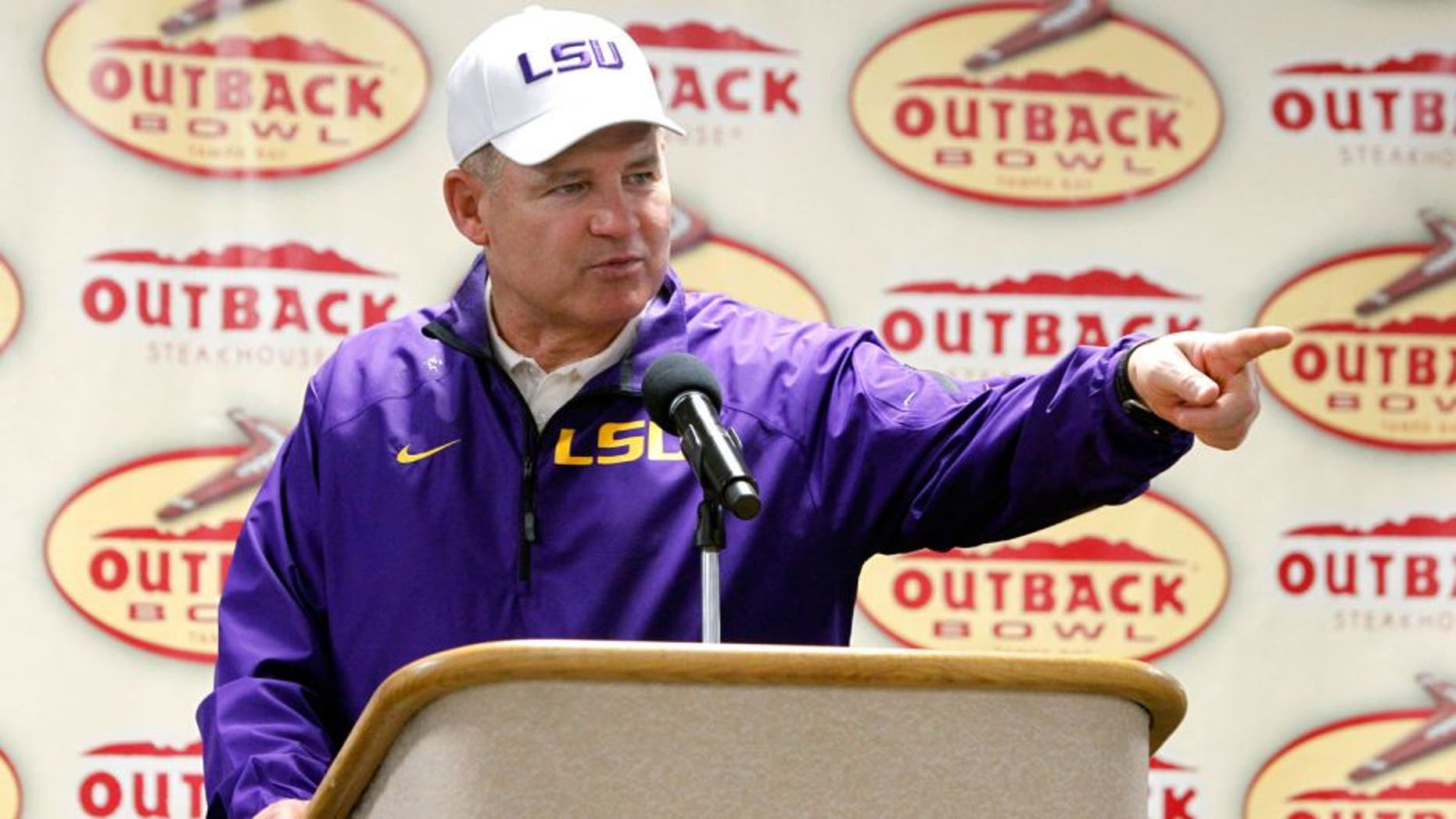 Les Miles spoke to the media Monday afternoon at his weekly press conference.
This weekend, LSU travels east to face a surprising 3-0 Syracuse squad. It's only the sixth time in which an LSU team has played in the northeastern portion of the United States. The Carrier Dome is a somewhat unconventional place to play in, and it could provide a stiff test for the Tigers.
"[It will] be a great opportunity for our guys to go east and experience a very quality opponent," said Miles. "[I have] been there myself. Be a great challenge for us. For the Orangemen, for Syracuse to be in the position they're in, they've earned it, and we respect them. We see them as a very, very good, very strong program."
In last week's 45-21 pasting of Auburn, the offensive line was outstanding. Leonard Fournette has been garnering much of the hype (deservedly so) from the contest, but the starting unit up front paved the way for 411 yards rushing and an 8.6 yards-per-carry average.
"[In] the Auburn game, [I] felt like our offensive line played dominant. We didn't have a lost yard in the day," said Miles. "I don't know that I've been around one of those. Vadal Alexander was named offensive lineman of the week. Really proud of offensively how they played."
Miles also spoke about suspended player Deion Jones, and his potential replacements. Jones will sit out the first half of the Syracuse game due to a targeting penalty in the Auburn contest.
"We'll field another linebacker. Certainly Duke Riley will play in that mix. Lamar Louis is also another guy that will play in that mix."
Lastly, Miles offered an opinion of his star running back.
"The thing that makes [Fournette] special is he's a very humble man. He is a great teammate, leader. He wants to achieve as a group and as a team. His teammates enjoy him and root for him to have the kind of days he's had."