Muirfield dropped as host venue of British Open after club votes 'no' to women members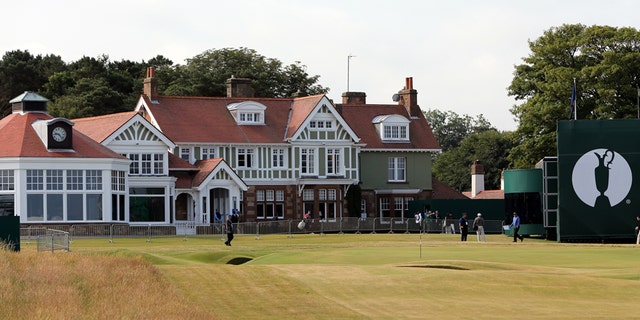 NEWYou can now listen to Fox News articles!
Muirfield will no longer be used as a host venue of the British Open golf tournament after the Scottish club voted against admitting women as members.
The Honourable Company of Edinburgh Golfers, which owns Muirfield, announced its decision to retain the club's male-only policy Thursday following a postal vote of its 750 members. A two-thirds majority was required for a change to take place, but 36 percent of members voted against allowing women.
The Royal and Ancient, which run the British Open, reacted to the decision by saying Muirfield would no longer be considered for hosting the championship.
"Going forward we will not stage the Championship at a venue that does not admit women as members," R&A chief executive Martin Slumbers said in a statement. "If the policy at the club should change we would reconsider Muirfield as a venue for The Open in future."
Muirfield is one of 10 courses on the British Open rotation. Royal Troon, which hosts this year's British Open, is the only other club on the rotation to still exclude women.
Muirfield has hosted the British Open 16 times. On the last occasion in 2013 when Phil Mickelson lifted the claret jug, the R&A was heavily criticized for allowing Muirfield to stage the event given its opposition to having female members.
A consultation exercise with members was opened as a result.
Scottish newspaper The Scotsman reported Wednesday that a group of members at Muirfield — leading a "No" campaign against women joining the club — had canvassed fellow members, saying "it is accepted that we may have to change, but we should not do so now on the basis suggested."
"A traditional resistance to change is one of the foundations of our unique position in golf and our reputation," the members wrote in the letter, according to The Scotsman.
Troon has separate men's and women's clubs and is consulting members over whether to alter that arrangement.
The Royal and Ancient Golf Club at St. Andrews, the spiritual "Home of Golf," opened its membership to women in 2014 for the first time in 260 years. Royal St. George's, another British Open host, ended its male-only membership last year.
Augusta National, home of the Masters, decided in 2012 to invite women to join.