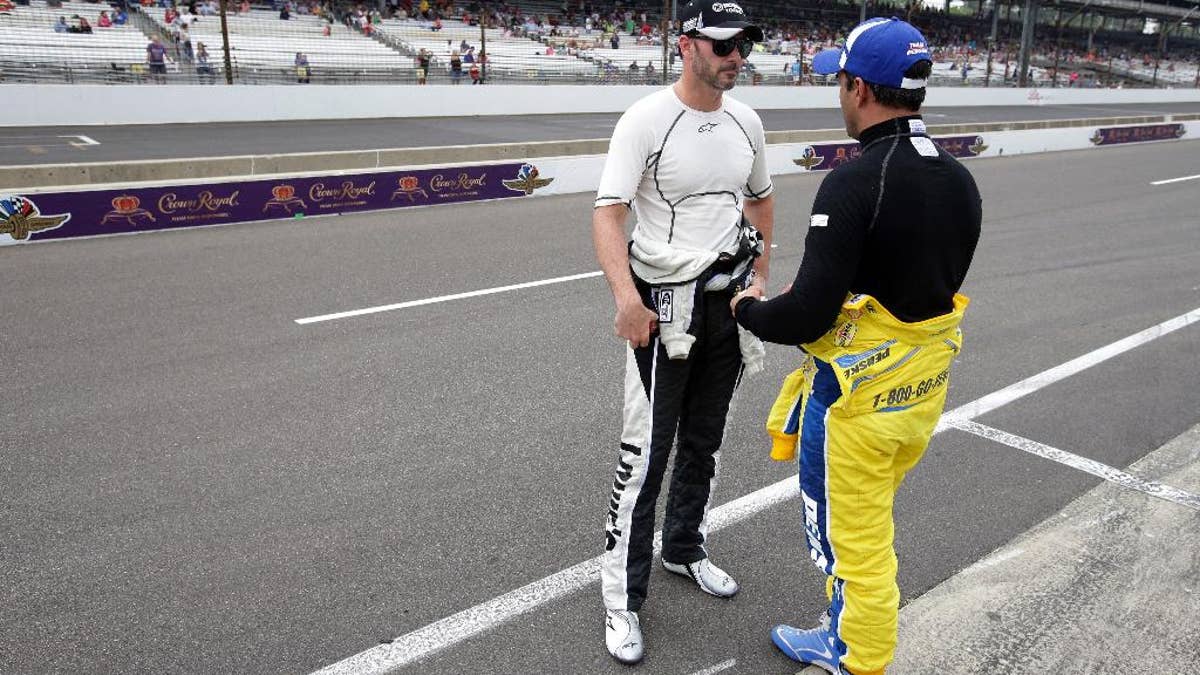 LEXINGTON, Ohio – Juan Pablo Montoya would be willing to do "The Double" if team owner Roger Penske approved.
Montoya finished fifth in the Indianapolis 500 this year in his first season driving for Team Penske in the IndyCar Series. He raced seven times in NASCAR's Coca-Cola 600 and said Friday he'd be interested in running both races on the same day.
Kurt Busch this year became just the fourth driver to attempt to complete all 1,100 miles in one day. He finished sixth in his Indy 500 debut, then rushed to Charlotte Motor Speedway, where a blown engine stopped him after 271 of the 400 laps.
Montoya won the Indianapolis 500 in 2000. He spent the last seven years in NASCAR before moving back to open-wheel with Penske.
He has raced in two Sprint Cup events this year for Penske, finishing 18th at Michigan and 23rd at Indy.
In IndyCar, he won at Pocono and goes into Sunday's race at Mid-Ohio ranked fifth in the standings.