Monster Energy could lift NASCAR to a new level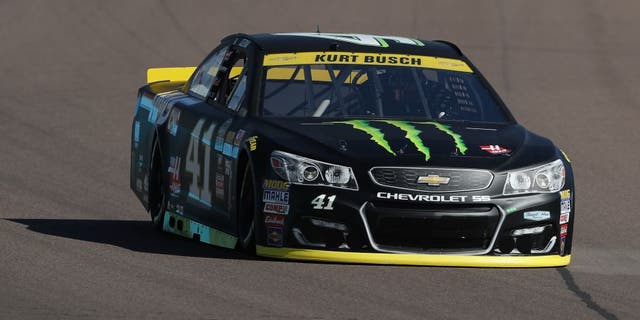 According to a report by Motorsport.com's Jim Utter, Monster Energy is one of the finalists to replace Sprint as NASCAR's Premier Series title sponsor next year and beyond.
Yesterday morning, I asked a NASCAR official about Monster and got a polite "no comment," which is normal when negotiations are ongoing and a number of companies could potentially be in the mix.
There have been plenty of companies rumored to be in contention to replace Sprint, including PayPal, Hisense, Samsung, Subway and Dunkin' Donuts to name just a few.
Obviously, this is a big-ticket sponsorship, so there's been a lot of chatter about it.
That said if Monster does go on to take over for Sprint, it would be a great fit for NASCAR.
We are at a unique period in NASCAR history.
Four-time series champion Jeff Gordon retired last year and three-time title winner Tony Stewart is about to call it quits.
Many of the sport's biggest stars -- Dale Earnhardt Jr., Jimmie Johnson, Kevin Harvick and Matt Kenseth included -- are over 40 years old. They won't be around forever.
Conversely, NASCAR has never had more youthful talent with Chase Elliott, Ryan Blaney, Chris Buescher, Erik Jones, William Byron and Daniel Suarez among the many young guns just starting to make names for themselves.
That makes it a perfect time for a youth-oriented company like Monster to step in and help lift the sport and promote the next generation of stars.
If you've ever been to a Monster Energy Supercross race, you know it isn't just a race; it's a lifestyle event, filled with sound, fury, and nonstop entertainment. There are fireworks, bright lights, fire, loud music and all manner of visual and auditory stimulation.
It's no secret that NASCAR needs to attract more young people into the fold. What better way to do it than with a company that specializes in marketing to young people?
Monster could add a whole new level of excitement into this sport at a time and a point in history when it really needs it. And it could sell the young stars of NASCAR to a whole new generation of fans, which would be a huge bonus for the sport.
The fact that Monster is owned by Coca-Cola is a good thing, too, as many NASCAR teams already have existing deals with the soft-drink bottler. It wouldn't be good for 5-Hour Energy, but then Sprint knocked out several telecommunications companies when it took over.
Presumably, it will be some time before we know for sure whether or not Monster replaces Sprint next year. But from here, it looks like a pretty damned strong fit.