Mo'Ne Davis takes loss in Little League World Series game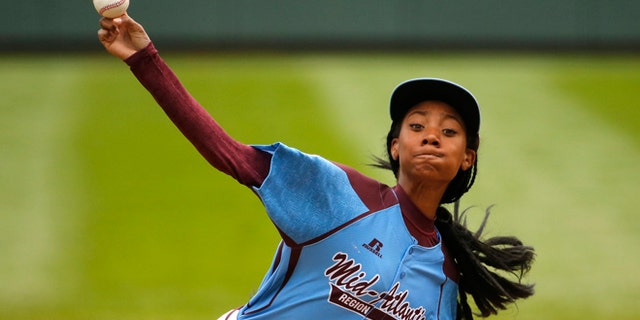 SOUTH WILLIAMSPORT, Pa. – Mo'Ne Davis fell short in her bid Wednesday night to follow-up on her smashing performance in the Little League World Series.
Dallan Cave and Brennan Holligan hit two-run homers, lefty reliever Austin Kryszczuk got out of two big jams, and Las Vegas beat Philadelphia and star pitcher Davis, 8-1.
That puts Las Vegas in Saturday's U.S. title game and sends Philadelphia into an elimination game on Thursday night against Chicago's Jackie Robinson team. The Great Lakes champion beat Pearland, Texas 6-1 on Tuesday night in an elimination game.
Davis, the darling of the sports world with her amazing success and poise, was both masterful and ordinary on a night made short because of pitch-count rules. She allowed three runs and six hits and struck out six in 2 1-3 innings before leaving after 55 pitches. That makes her eligible to pitch again in the U.S. championship game on Saturday.
Davis played first after her stint on the mound and was switched to right field in the top of the sixth.
The Associated Press contributed to this report.