MLB: From Baltimore To Yasiel Puig, Stories To Watch In Season's Second Half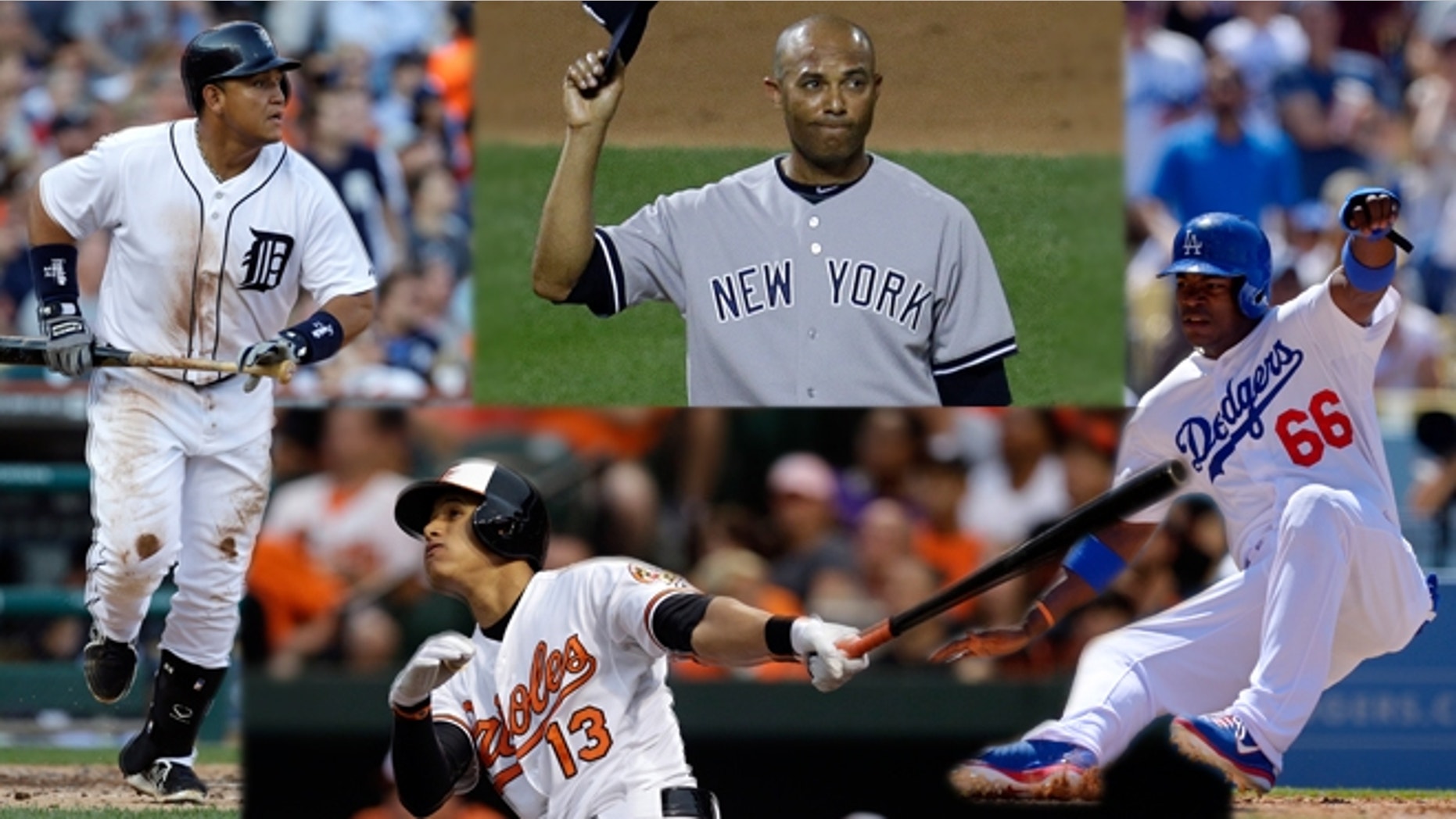 With the All-Star Game ending last night at Citi Field, the second half stretch of Major League baseball revs up this weekend and some of baseball's most important story lines continue.
Fox News Latino takes a look at some of the more compelling players and teams in the second half.
Mr. Triple Crown
Miguel Cabrera became the first Triple Crown winner since Carl Yastrzemski in 1967 by leading the American League in home runs, RBI's and batting average.  But could he become the first back-to-back Triple Crown winner?
Cabrera is currently leading the AL in batting average and RBI's but is seven home runs behind the Baltimore Orioles first baseman Chris Davis.
With a whole half a season of baseball left Cabrera could pull it off.
The Baltimore Orioles
Speaking of Davis, he's having a career year and on track to get more than 60 home runs this season.  Davis personally recognizes Roger Maris's 61 home runs as the home run record not counting Barry Bonds' 73 dingers as he, Mark McGwire and Sammy Sosa, who surpassed 61, are tainted by accusations of performance enhancing drugs.
Meanwhile manager Buck Showalter's team is competitive again this year and has three All-Star Game starters including Davis, outfielder Adam Jones and shortstop J.J. Hardy.  They also had two All-Star reserves in pitcher Chris Tillman and second baseman Manny Machado who is only 21 years old.
Machado is batting .310 and has help invigorate his team.
Baltimore is 4 and half games back in the AL East behind Tampa Bay and Boston but are in the hunt for a wild card spot.  The O's aren't bottom dwellers anymore.
The Cuban Sensation
Last year it was Yoenis Cespedes who was the big money Cuban defectee that invigorated Oakland and this year won the Home Run Derby in dramatic fashion for the Athletics.
This year it's Los Angeles Dodgers' outfielder Yasiel Puig who has only been on a major league roster for 6 weeks and started an All-Star debate and put the MLB on notice.
Puig is batting .391.
The question is can he keep it up?
Exit Sandman
New York Yankees closer and living legend Mariano Rivera pitched in his final All-Star Game winning the MVP award after pitching a perfect 8th.
As he continues to be honored in every stadium he visits and honors the unheralded stadium workers one can only wonder if the Yankees and their closer who is pitching well this season will make it to one more postseason.
Follow us on twitter.com/foxnewslatino
Like us at facebook.com/foxnewslatino