Milwaukee fan approaches Jeter during game reportedly looking for hug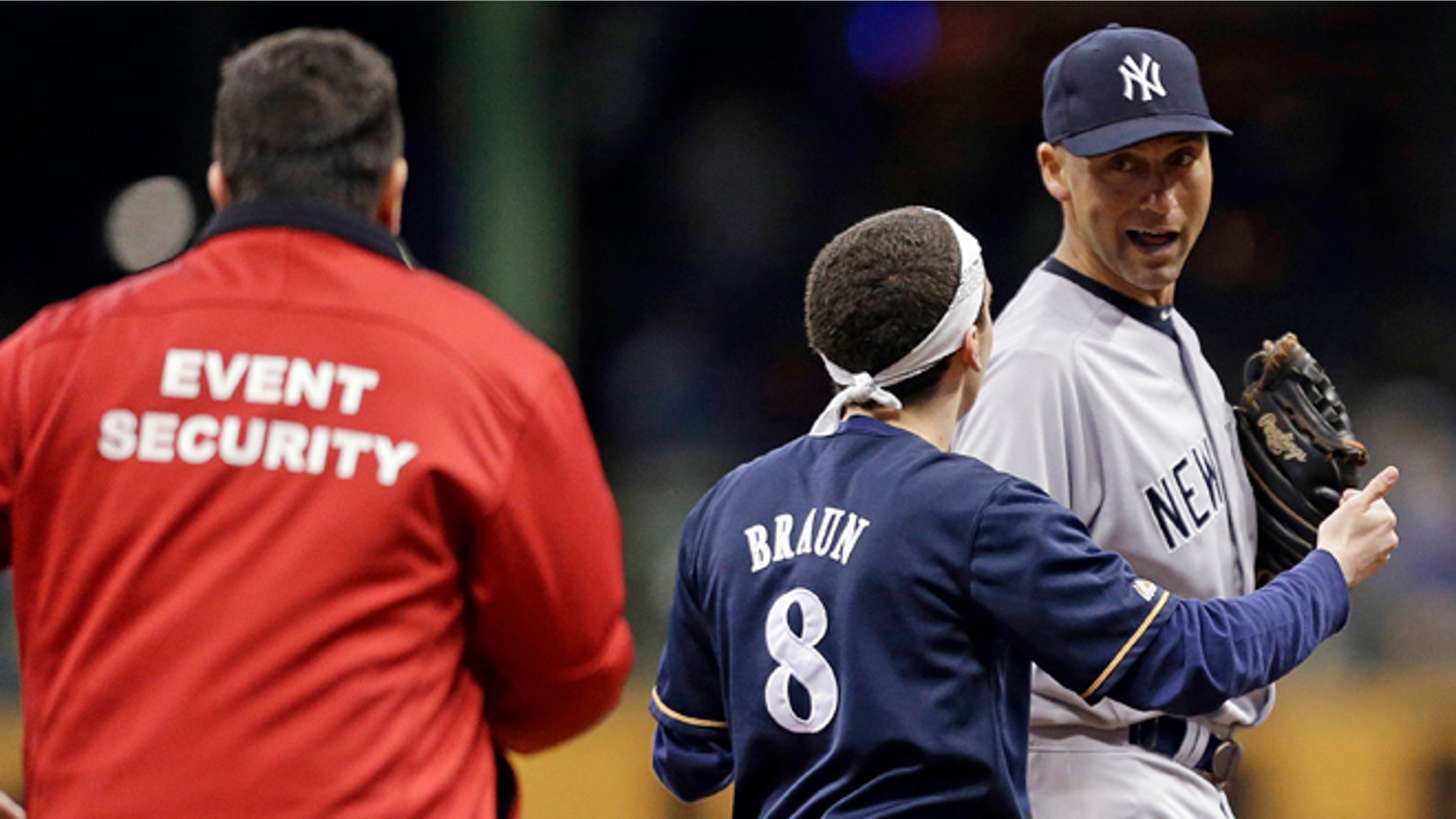 A fan has approached Derek Jeter on the field during the New York Yankees' game against the Milwaukee Brewers.
The fan jumped out of the left field stands and walked briskly toward Jeter's spot at shortstop while the Brewers were batting in the sixth inning Friday night.
"He was saying he wanted a hug," Jeter told NJ.com. "I was thinking, I wasn't gonna hug him. That was pretty much it."
He went on to say, "If you saw his face, he wasn't coming out there with anger. You know what I mean? So, no, I wasn't scared."
Jeter didn't appear to notice until the fan was within an arm's length or so. Jeter calmly took a few steps away as several security guards rushed in to tackle the person.
The game was held up momentarily while the security workers led away the fan, who was wearing a Ryan Braun shirt, shorts and a bandanna.
Jeter and the Yankees are making a rare visit to Miller Park for an interleague series this weekend. The longtime star plans to retire after this season.
The Associated Press contributed to this report