Miles warns No. 8 Tigers they'll have to earn 15th straight win over Mississippi State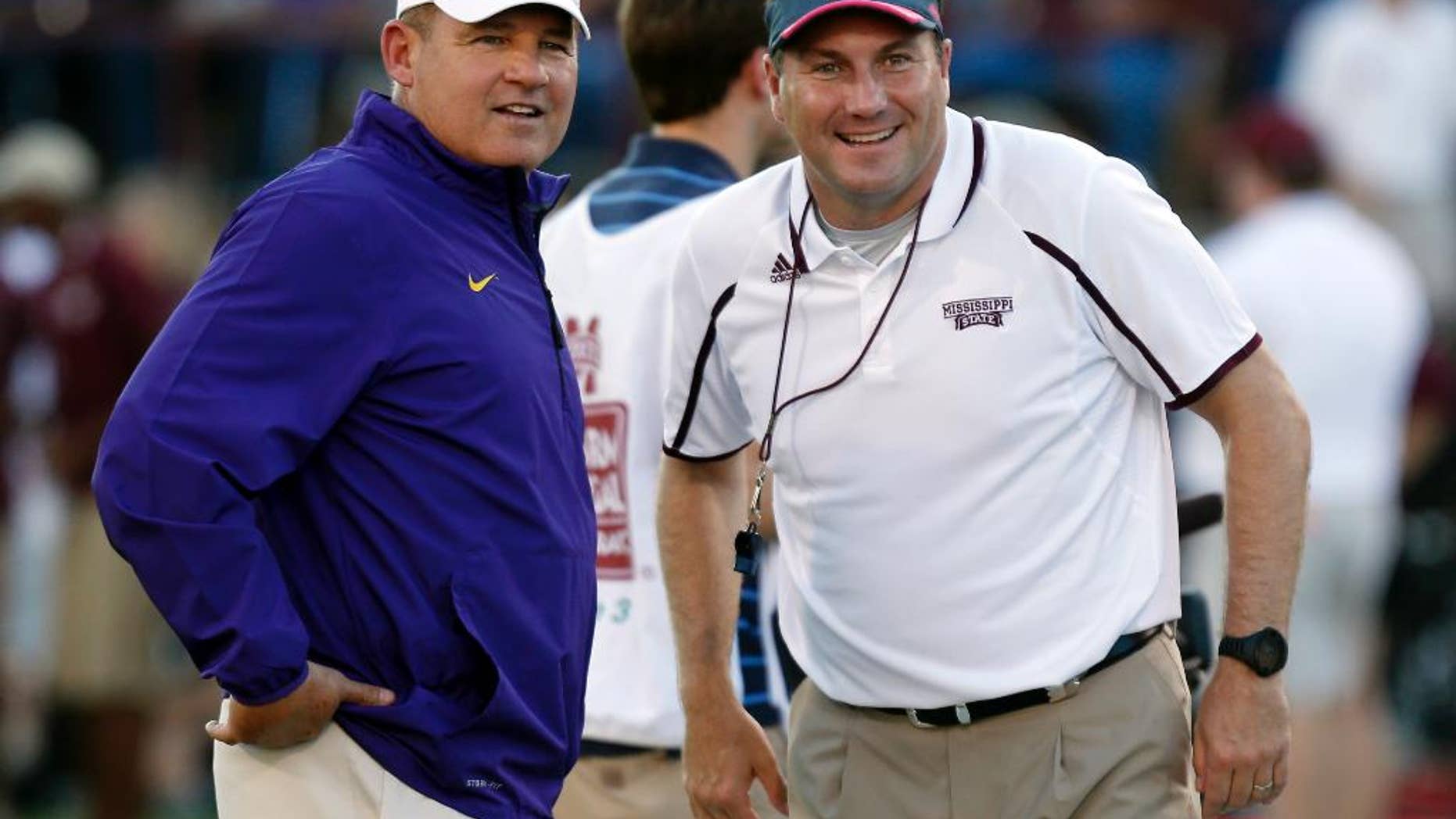 BATON ROUGE, La. – Mississippi State coach Dan Mullen has sought to drive home to his players that LSU's past dominance of the Bulldogs shouldn't mean a thing this Saturday night in Death Valley.
LSU coach Les Miles has been delivering much the same message to the eighth-ranked Tigers.
Miles says the Tigers, listed by odds makers as more than one-touchdown favorites, recognize they're "going to have to earn the victory."
LSU (3-0) has won its past 14 games against Mississippi State (3-0) and 21 of the past 22. The Bulldogs' last victory in the series came in 1999 in Starkville, not in LSU's Tiger Stadium, which is expected to be louder than ever thanks to the addition of new end zone seating that has increased capacity to more than 102,000.