Mike Zimmer outlines an identity for the 2015 Minnesota Vikings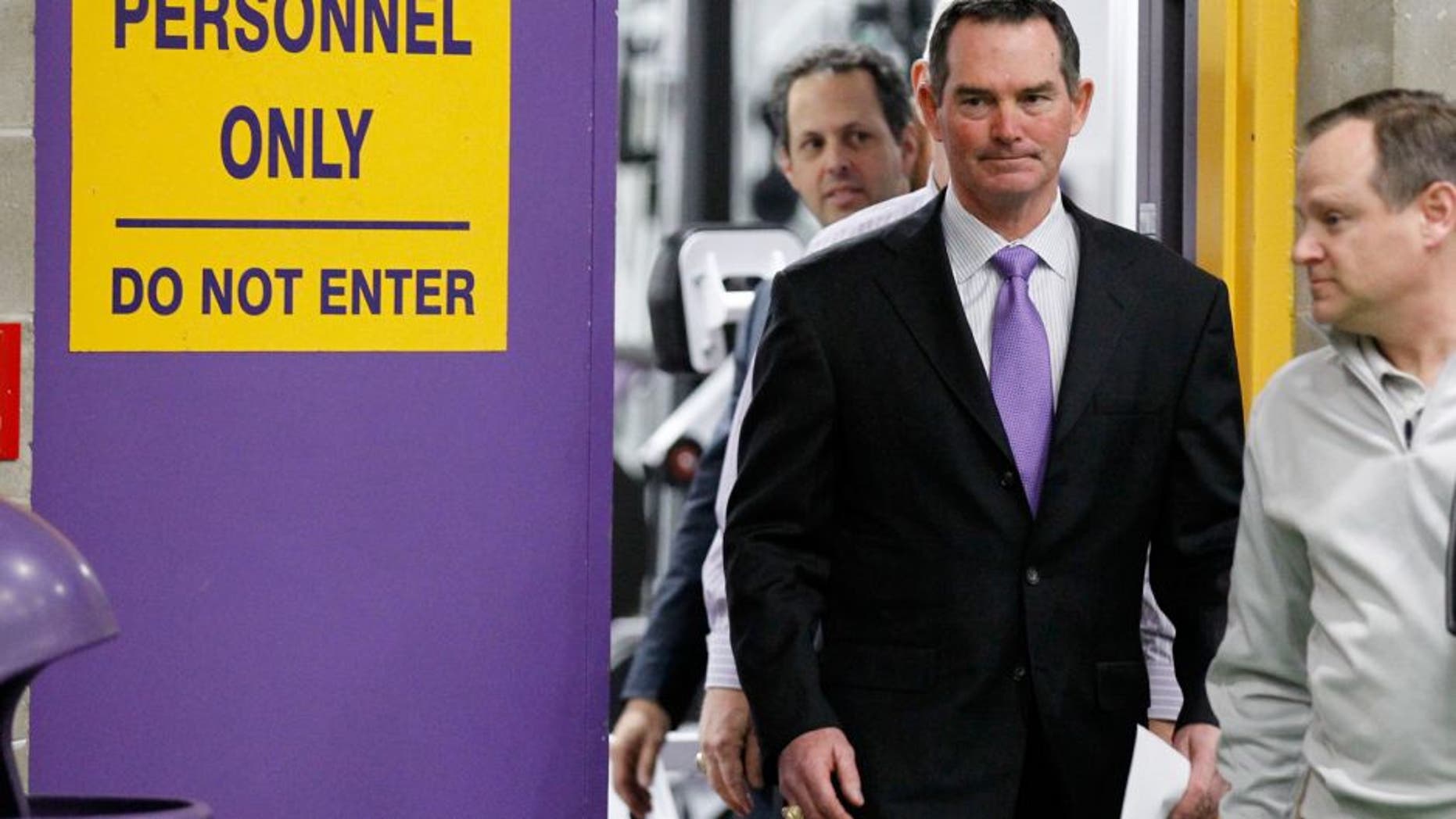 Mike Zimmer is entering his second season as head coach of the Minnesota Vikings, and he's still trying to create something that's uniquely his. In a recent Q&A with Tom Pelissero of USA TODAY Sports, Zimmer outlined the identity he wants his team to adopt in 2015.
"Well, I continually hope that that's our identity -- is that we're a smart team, we're disciplined, we're tough, we do things right," Zimmer told USA TODAY Sports. "But when opposing coaches see us, I want them to say, 'Hey, these guys are a good football team. They do things correctly. They take care of the football on offense. They hustle. They swarm on defense. They don't give up big plays. They don't commit penalties.' That's what I want this football team (to be). And like I've said before, when the fans watch us, I want them to be proud of how we play on Sunday. Fans are very intelligent. They know what good football is and bad football. I want us to see us do things right: We make critical plays at the end of ballgames, we understand the different situations in games, and that's really what I'm trying to teach them."
The Vikings made strides last season, finishing 7-9 behind the efforts of rookie quarterback Teddy Bridgewater. The team appears to have improved over the offseason, but there's no way to tell for sure just yet. Zimmer says it's still too soon to pencil Minnesota in as a playoff team.
"No, you never really can tell," Zimmer said, via USA TODAY Sports. "I like this team, because I like the way we work. I like the personality of this team. I like the intelligence of this team. I think they have the correct mindset. Now, it's all going to come down to how we go out and perform on Sundays. But that part about it, I like. I think we have some talent. You don't know about injuries and what happens all those things. But we do have some talent, and we've upgraded the talent since I've been here. And the kind of people we have, that Rick [Spielman, Vikings general manager,] has brought in here, it leads me to believe that we have an opportunity. Then we've got to go out and do it, which we haven't done. How do you know if the game's on the line and you've got to make the play to make the playoffs and we drop the ball or we catch the ball or we intercept the ball? That's the thing you don't really know, and you won't know until you get there."
To help Bridgewater in his second NFL season, star running back Adrian Peterson has returned to the Vikings. The team has also traded for wide receiver Mike Wallace, giving Bridgewater a deep threat in the passing game.
Zimmer is a defensive-minded head coach, so he'll be more involved on the opposite side of the ball. His primary responsibilities include facilitating Sharrif Floyd's breakout at defensive tackle, finding someone to start next to Harrison Smith at safety and developing first-round rookie Trae Waynes into a top-flight cornerback.
The Vikings' competition in the division is as tough as it gets. The Green Bay Packers are favorites to win the Super Bowl, the Detroit Lions are surging after making the playoffs as a wildcard team last season and the Chicago Bears are under new leadership with John Fox at head coach.
(h/t USA TODAY Sports)