Mike Zimmer is more optimistic now about Teddy Bridgewater playing again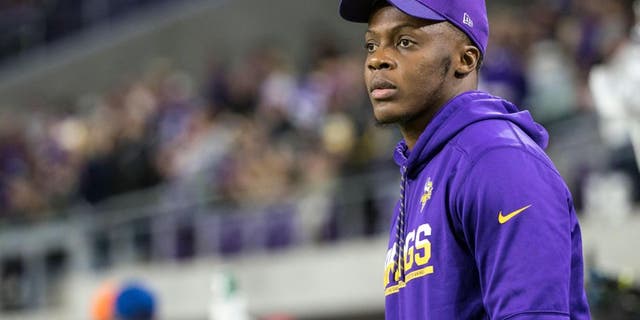 The Minnesota Vikings are set to start Sam Bradford at quarterback for a second straight season while Teddy Bridgewater recovers from a significant knee injury. Theres no telling when Bridgewater will be back its worth noting the Vikings declined his fifth-year option but Mike Zimmer is confident he will return at some point.
I love Teddy Bridgewater, Zimmer said Friday. The guy is working his rear end off and continues to fight every single day. Everything about him, when hes rehabbing and doing the work he has to do is the exact same way he approaches life, so. Im excited.
Im probably more optimistic now about him potentially playing than I have at any point in time. But he still has a long way to go.
No one is expecting Bridgewater to return this season, and him remaining out through 2018 wouldnt be much of a surprise, either. Considering how severe his knee injury was, and that it threatened his career, its best for him and the Vikings to take it as slow as possible.
As for Bradford, hes only under contract through 2017. That leaves the Vikings in a difficult situation, one that could cause them to draft a quarterback early in next years draft.
Theyll cross that bridge when they get there and will continue to be patient with Bridgewater.
Patrick Gorski-USA TODAY Sports | Patrick Gorski