Mike Pennel might be a surprise contributor for Packers this year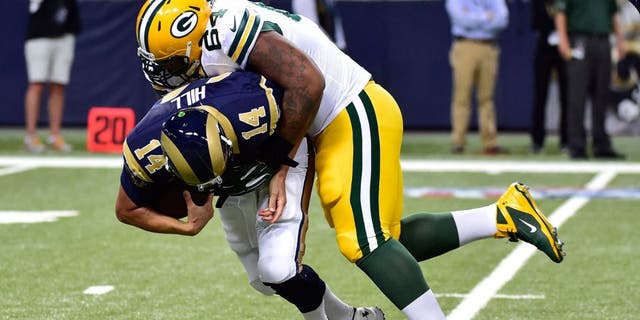 Defensive lineman Mike Pennel is creeping up the Green Bay Packers depth chart. The former undrafted rookie out of Division II Colorado State-Pueblo is making a case as the team's most improved player on defense, according to Bob McGinn of the Journal Sentinel.
"He's still really developing," Packers defensive line coach Mike Trgovac said, per the Journal Sentinel. "He's not nearly close to being an every-down guy yet. But the potential for him is excellent."
Pennel, 24, isn't accepting that as a good stopping point. The 6-foot-4, 335-pound behemoth had a goal to contribute again after playing in 13 games last year, but he has since reassessed that goal and now wants to push for a starting job.
"I had to elevate that," Pennel said, via the Journal Sentinel. "I'd be lying if I told you I wasn't trying for significant playing time. Coaches and everybody have their own plan, but I just want to play at a starter level."
Versatile enough to play any position along the line in Green Bay's 3-4 defensive front, Pennel could come in handy with Letroy Guion facing a three-game suspension to start the season.
(h/t Journal Sentinel)