Midweek Stock Report: Undefeated Lynx break another record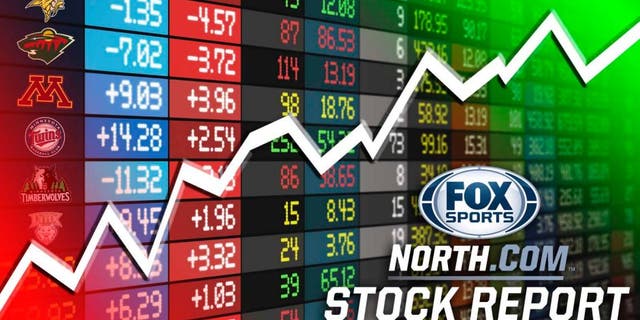 NEWYou can now listen to Fox News articles!
Every Wednesday, FOX Sports North takes a look at which athletes' stock is trending up and whose is trending down.
Who is heating up (or on fire already, like the Lynx) and who is cooling off (poor Paul Martin).
With that in mind, let's "take stock" of the current Minnesota sports scene.
Minnesota Lynx
The Lynx demolished the Indiana Fever on Tuesday, making 17 of their first 25 shots en route to an 87-63 victory. It's another major milestone for the Lynx, who broke their own record for most wins to open a season (10-0, 2012) in the process, moving to 11-0. Forward Maya Moore paced Minnesota to an 18-point lead at halftime, finishing with 16 points and eight rebounds.
Phil Kessel, former Gophers forward
After toiling away in Toronto for six years, racking up goal after goal for the listless Maple Leafs, Phil the Thrill finally has his ring. The one-time Gophers star led the Penguins in playoff scoring with 10 goals and 12 assists. A favorite punching bag of pundits and fans alike in Toronto despite scoring at least 30 goals in four of his five full seasons (he scored 20 goals in 48 games during the lockout-shortened 2012-13 season) with the Maple Leafs, Kessel says he's considering bringing the Stanley Cup to Ontario regardless.
Robbie Grossman, Twins outfielder
Grossman kept up his ferocious pace last week, registering at least one hit in six of the Twins' seven games. He finished the week with eight hits, eight walks, four RBI, two doubles and a home run. Not bad for a guy who was released by the Houston Astros less than a year ago.
Max Kepler, Twins outfielder
Kepler's first major-league home run came at just the right time, as the German-born outfielder smacked a three-run shot in the 10th inning on Sunday to walk off the Boston Red Sox and power the Twins to a 7-4 win.
Ervin Santana, Twins pitcher
Santana may have entered the season as the Twins' ace, but through 12 starts he's struggled to live up to that title. The veteran right-hander has allowed five earned runs in three straight starts, and didn't make it out of the sixth inning in two starts last week. He had just one strikeout in a loss against the Angels on Tuesday, after fanning just two batters in a loss to Miami last Thursday.
Paul Martin, former Gophers defenseman
Martin played in his 1,000 career playoff game last month, but the way he's performed in this year's postseason few people noticed. The 35-year-old defender had just five points in 24 playoff games for the San Jose Sharks, and had a minus-2 rating in the Stanley Cup Finals. It's a particularly crushing loss for Martin, who signed with the Sharks over the summer following a five-year run with -- yes, really -- the Penguins. Ouch.