Midweek Stock Report: Twins' Buxton money on the field, Vikings' Smith earns money off it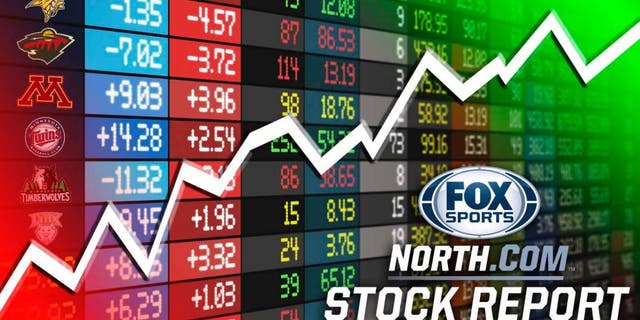 NEWYou can now listen to Fox News articles!
Every Wednesday, FOX Sports North takes a look at which athletes' stock is trending up and whose is trending down.
In other words, who is heating up and who is cooling off.
With that in mind, let's "take stock" of the current Minnesota sports scene.

UP
Eduardo Nunez, Twins infielder
Nunez continued his hot hitting last week. While his season average fell to .337, he still batted .321 last week while slugging four home runs (for a .750 slugging percentage), including two in one game, and scoring seven runs.
Byron Buxton, Twins outfielder
It was a nice welcome back to the majors for Buxton, who batted .391 with a .565 slugging percentage last week. Buxton had a team-high nine hits in Minnesota's six games (tied with Nunez), which included two triples.
Harrison Smith, Vikings safety
Harrison might just be the glue in Minnesota's tough defense and this past week he was rewarded with a five-year contract extension with an annual average value of $10.25 million. Smith got a $10 million signing bonus and the deal calls for him to make a guaranteed $28.578 million. That'll buy a lot of glue.
Sylvia Fowles, Lynx center
The reigning WNBA Finals MVP had a nice week for the unbeaten Minnesota Lynx. In two games -- both wins, of course, Fowles averaged 18.5 points, 7.5 rebounds and 2.5 blocks while making 13 of 23 field-goal attempts (56.5 percent) and 11 of 12 free-throw attempts (91.6 percent).

DOWN
Pat Dean, Twins pitcher
One week after winning a matchup against Seattle's Felix Hernandez, Dean has struggled. He lasted only 9 1/3 innings in his two starts, allowing eight runs (7.71 ERA) on 16 hits (.390 opponent batting average).
Max Kepler, Twins outfielder
With Miguel Sano on the disabled list, the German-born Kepler is getting his shot as a starter. However, in six games last week he was just 4 for 23 (.174) with one extra-base hit (a double) while striking out nine times.