Michigan upsets No. 2 seed Louisville, continues amazing run of invincibility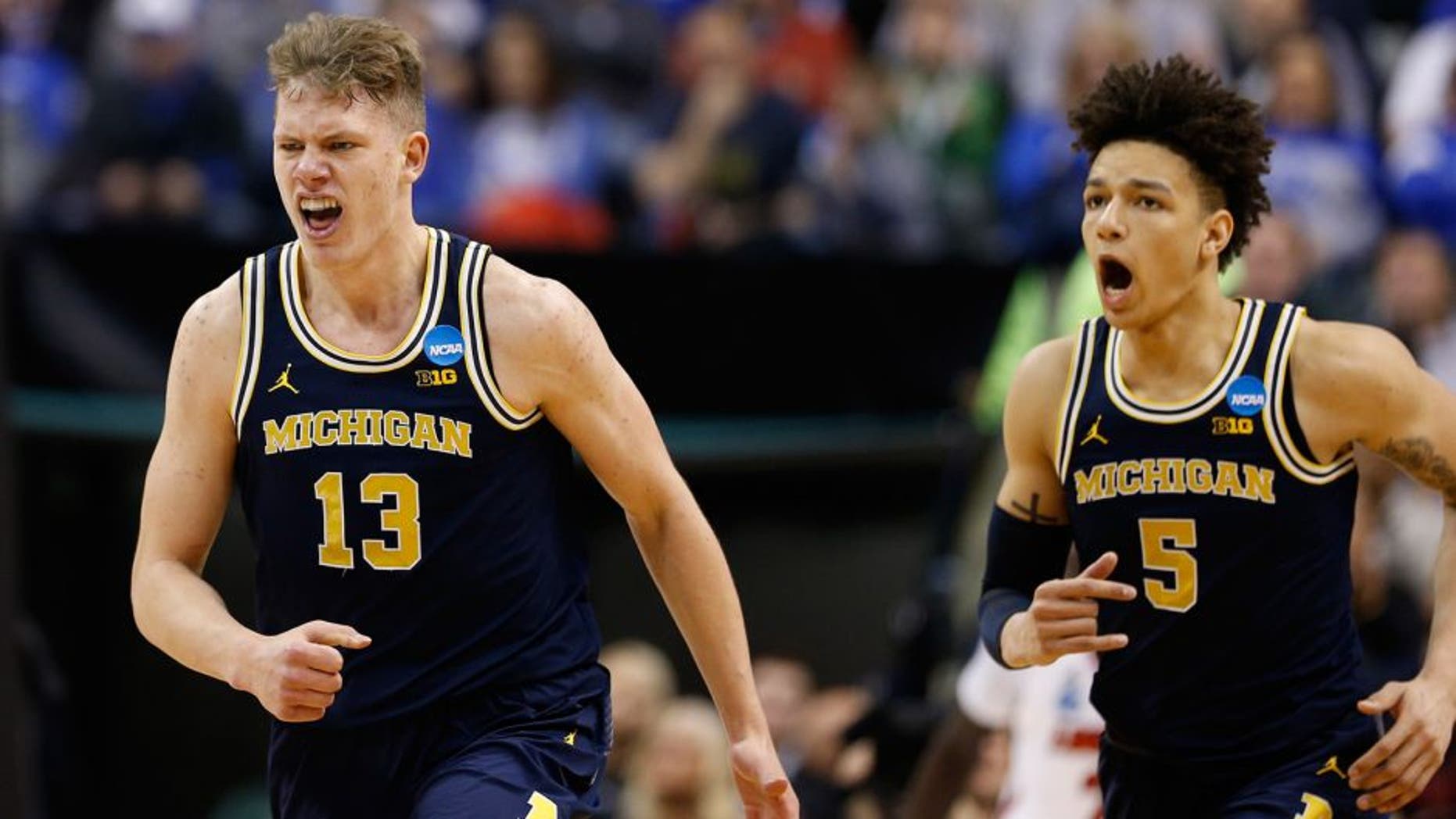 Michigan's incredible run is going on to the Sweet 16.
The Wolverines rallied from an eight-point halftime deficit to take out second-seeded Louisville, 73-69, on Sunday in their second-round game in Indianapolis.
It's the sixth straight win for Michigan since the team plane slid off the runway on its attempt to take off to Washington, D.C. for the Big Ten tournament. Once they got there, the Wolverines ran the table as a No. 8 seed to win the conference's automatic bid and have now dispatched No. 10 Oklahoma State and the Cardinals in the Big Dance. They also won their final regular-season game, at Nebraska, making it seven straight wins overall.
As the second-half unfolded, Michigan started to heat up on both ends of the floor. Moritz Wagner had a career-high 26 points to lead the way and came up with a clutch steal late that led to a fast break layup. And it was Wagner who scored one of the game's biggest baskets, driving to the rim with just about a minute to go for a layup to put Michigan up six:
Derrick Walton Jr. didn't have his best game out of the backcourt, but this amazing drive and teardrop effectively iced the game for the Wolverines with about 30 seconds to play:
Plays like this also didn't help Louisville's cause:
Michigan now advances to the semifinals of the Midwest Region, where they'll face the winner of the Oregon-Rhode Island game. You certainly can't bet against them in that one. If the Wolverines win there, it would be either Kansas, Purdue or Michigan State in the regional final.
For Louisville, Deng Adel's thunderdunk now goes for naught. Considered a title contender, the Cardinals instead join East Region No. 1 Villanova as high-seeded teams heading home early.
After Sunday's win, it's time to start asking -- could Michigan beat the Cleveland Browns?