Michael Jordan's original 'Space Jam' uniform is up for auction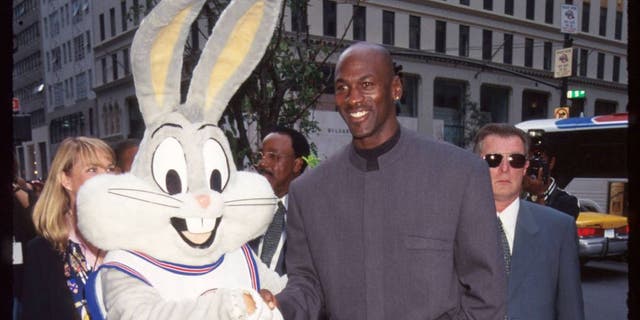 The movie "Space Jam" debuted in 1996, but has become somewhat iconic with basketball fans ever since.
A second one is rumored to be on the way starring LeBron James, but before we get ahead of ourselves, a very unique piece of memorabilia from the first film is currently up for auction.
"Screen worn complete basketball uniform including (1) XL AIS brand mesh, red, white and blue-trimmed sports jersey with "Tunesquad" logo on the front and signature number "23" emblazoned on the back and (1) matching pair of size 38 shorts. Worn in the climactic showdown between Michael Jordan's "Tunesquad" and the "Monstars". With signs of wear and minor staining. In production used fine condition."
The "minor staining" (while admittedly a bit gross) should actually be a selling point, considering the fact that it makes the item seem as authentic as possible. The expected sale price is $10,000-$15,000 -- a small price to pay for a one-of-a-kind collectible like this.
(h/t: Vanity Fair)