Michael Jordan told Draymond Green he wants the Bulls' record to be broken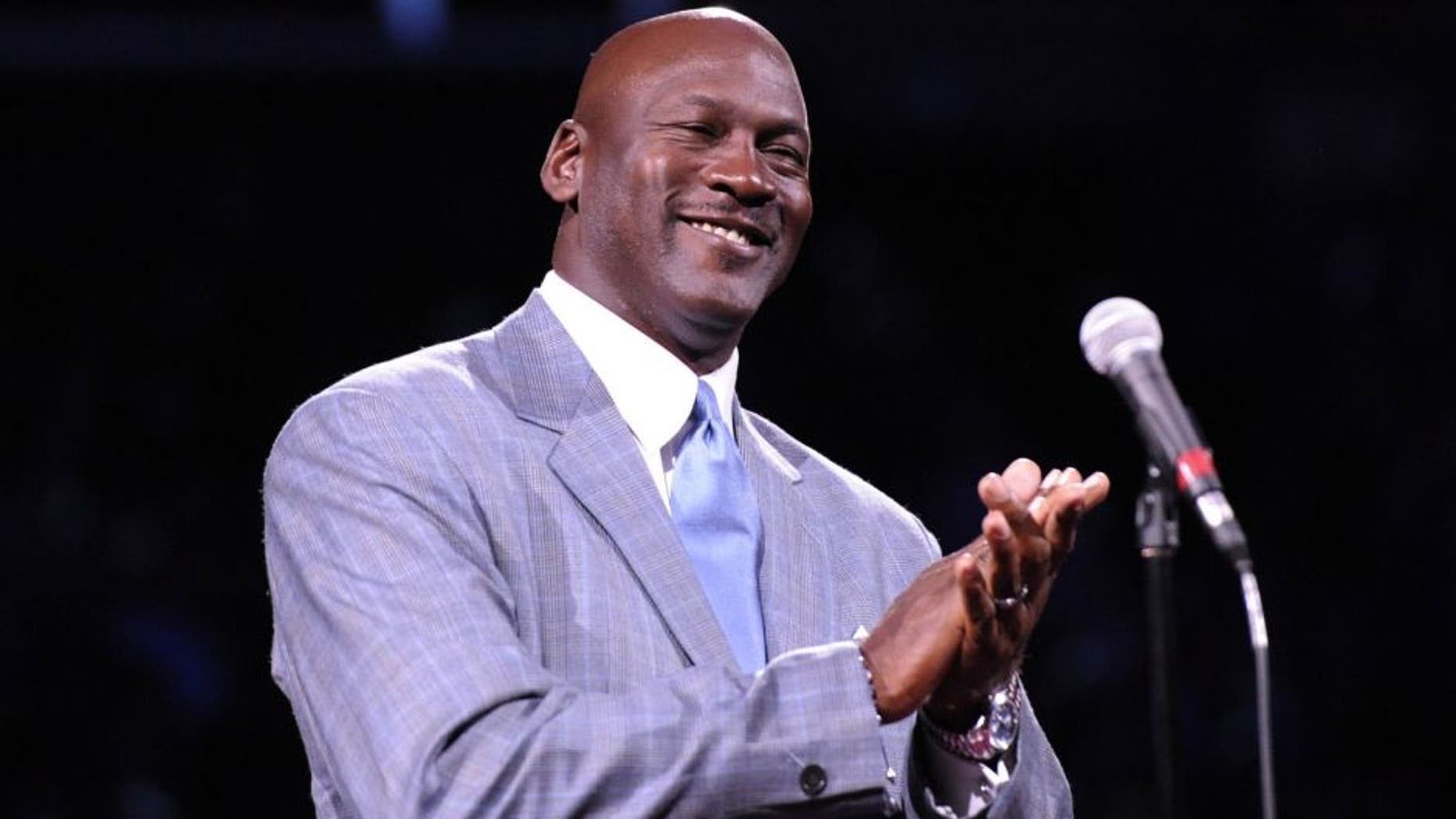 The Golden State Warriors made history Sunday night, topping the San Antonio Spurs to nab win No. 72. They tied the Chicago Bulls' record from 1995-96 and also ended the Spurs' home winning streak at 39 games.
The former, of course, is more impressive than derailing the Spurs' shot at a perfect home record, but the Warriors aren't done just yet. They need one more win to break the record.
Everyone in the Bay Area will be pulling for Golden State to beat the Grizzlies on Wednesday, but so will the best player from the '96 Bulls team: Michael Jordan. According to Draymond Green, Jordan is encouraging the Warriors to break his team's mark from 20 years ago, and he knows exactly who to blame if it doesn't happen.
"Mike told me at All-Star, 'Go win the record. Go get the record. If y'all don't win this record, I'm going to be hot and I'm blaming you," Green said after the victory on Sunday.
It's somewhat surprising to hear Jordan tell Green he wants the Warriors to win 73 games. He was always one of the most competitive folks in the NBA during his playing days, and he remains incredibly competitive nowadays, too.
It's also shocking that Jordan will blame Green, not Steph Curry, if the Warriors don't beat the Bulls' mark. It won't be long before we find out whether Golden State takes over as the NBA's winningest team in a single season.
For more reasons than one, the Warriors would be best to just beat the Grizzlies and break the record -- or they'll feel the wrath of Jordan.