Miami Marlins at Los Angeles Dodgers game preview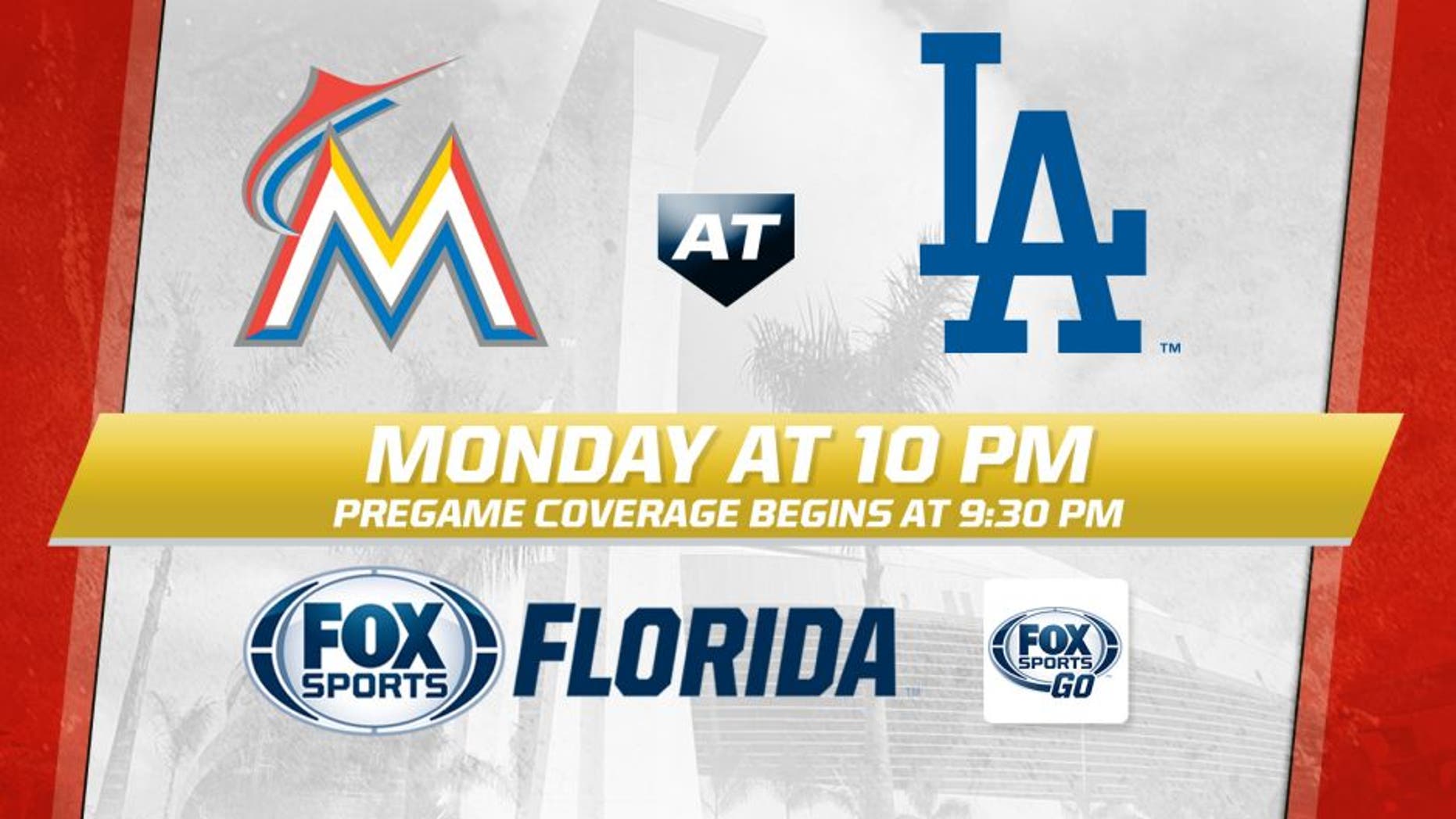 TV: FOX Sports Florida
Time: Pregame coverage begins at 9:30 p.m.
Don Mattingly knows it will be strange sitting in the visitors' dugout at Dodger Stadium this week. He also understands how difficult a challenge his new club faces against his old one.
Mattingly returns to Los Angeles for the first time since leaving Chavez Ravine to manage the Miami Marlins, who will try keep the Dodgers from a fifth win in six games Monday night.
"It will probably feel a little bit different," Mattingly told MLB's official website of returning this four-game series. "It's like being in the opposite dugout in Yankee Stadium is a little weird."
In five seasons as Dodgers' skipper, Mattingly won 446 games and became the only person in the storied history of that franchise to manage a club to three consecutive division titles. Yet, Mattingly and the Dodgers agreed to mutually part ways Oct. 22, though no real reason for the decision was ever given.
"I've had my own level of cynicism hearing about people mutually parting ways," Los Angeles general manager Farhan Zaidi said at the time. "We can sit up here with all level of sincerity and say that's how it came about."
Seven days later, Mattingly signed a four-year contract to guide the Marlins (6-11).
Mattingly no longer has the hefty payroll that current manager Dave Roberts enjoys with the Dodgers (12-7). Instead, he's trying to find success with a Miami franchise that has solid talent in slugger Giancarlo Stanton, ex-Dodger Dee Gordon and promising right-hander Jose Fernandez, but hardly the same monetary resources to play with.
"(The Dodgers) are a handful," said Mattingly, whose Marlins have won three times in 11 games. "They're a tough club. It will be a handful for us."
Despite blowing an early 7-1 lead at Colorado on Sunday, Los Angeles scored five times in the ninth to win 12-10. Corey Seager had three RBIs and Yasiel Puig two as the Dodgers overcame the outfielder's crucial error in Colorado's five-run eighth to complete a 4-2 trip.
Seager is 6 for 17 with five RBIs in four games after he went 2 for 24 in the previous six.
Teammate Ross Stripling (0-0, 2.65 ERA) didn't allow a hit in 7 1-3 innings of his major league debut April 8, then yielded two runs over six in his next start. However, he gave up three runs, six hits and walked two in 3 2/3 innings of a 5-3, 10-inning win at Atlanta on Wednesday.
The right-hander will try to keep Stanton from building on his three-hit game from Sunday's 5-4 win at San Francisco. Stanton was 0 for 12 with seven strikeouts in the previous three contests.
"Anyone can have a day," Stanton said. "I've got to put it together a few times in a row before you want to talk about a relief."
The Los Angeles area native went 3 for 15 with a home run and seven strikeouts against the Dodgers in 2015.
Gordon, who had two hits Sunday, batted .360 in 25 at-bats against Los Angeles last season after spending his first four there.
The only time Wei-Yin Chen (0-1, 4.91) faced the Dodgers was in 2013.
Miami has scored four runs with Chen on the mound in his three starts. The left-hander allowed three runs and struck out seven in seven innings of a 3-1 loss to Washington on Wednesday.
Adrian Gonzalez, who continues to publicly support Mattingly, is 2 for 11 against Chen but 10 for 23 with seven RBIs in six games.