Miami doctor who gave steroids to A-Rod could get sentence reduced for snitching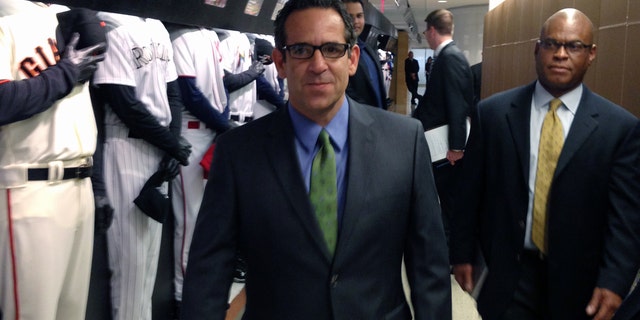 The former Florida clinic owner who supplied performance-enhancing drugs to a number of Major League Baseball players, including New York Yankees slugger Alex Rodriguez, might see his four-year sentence in a federal prison slashed by one-third after he ratted out a number of associates convicted of collaborating with him in his illegal drug-distribution racket.
Federal prosecutors recommended that Alex Bosch, the 52-year-old former owner of the anti-aging clinic Biogenesis of America, be granted a revised term of two years and eight months due to his "substantial assistance" in the investigation, the Miami Herald reported.
Bosch pleaded guilty in October to conspiracy to distribute testosterone to athletes from his Coral Gables clinic.
A court filing from this week showed that Bosch's defense attorneys, Guy Lewis and Susy Ribero-Ayala, reached an agreement with prosecutors Sharad Motiani and Pat Sullivan to reduce the former clinic owner's sentence.
The decision to reduce his term now rests in the hands of U.S. District Judge Darrin Gayles — if Gayles goes along with the recommendation, Bosch could be out from behind bars by the end of the year, when he completes a drug rehabilitation course for cocaine use.
Bosch and one of Alex Rodriguez's cousins were among nine people arrested in August of 2014 in a round-up of suspects connected to PED conspiracy.
A Miami New Times report from January 2013, which sparked MLB's investigation, said Rodriguez had bought human growth hormone and other substances from 2009 to 2012 from Bosch's clinic. The newspaper said it had obtained records detailing the purchases by Rodriguez and other ballplayers.
Fourteen players associated with the Coral Gables clinic were disciplined last year by MLB, including a season-long 2014 suspension imposed on Rodriguez.
Rodriguez, who denied using banned substances while playing for the New York Yankees, initially fought the suspension. He finally accepted it, also withdrawing a pair of lawsuits against the MLB and the Major League Baseball Players Association.
Rodriguez's suspension was the longest penalty in the sport's history related to performance-enhancing drugs. He was the only player involved in the scandal to contest his penalty.
The Associated Press contributed to this report.