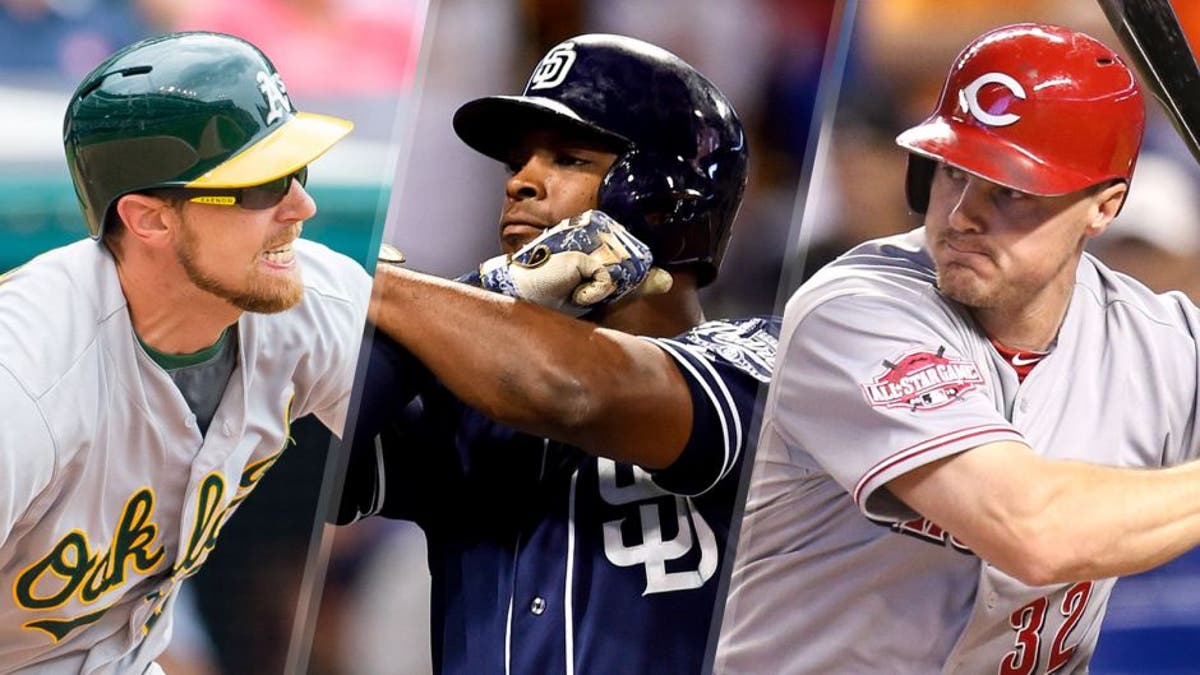 The Mets are thinking big. Whether they act big remains to be seen.
The team, after acquiring Juan Uribe and Kelly Johnson from the Braves on Friday, is exploring a number of larger trades, major-league sources say.
Here, according to sources, is where the Mets' various pursuits stand:
A push for Rockies shortstop Troy Tulowitzki left the Mets under the impression that Colorado does not want to trade him.
The Mets, however, also have looked into acquiring both super-utility man Ben Zobrist and reliever Tyler Clippard from the Athletics, a deal for Reds right fielder Jay Bruce and, according to CBS Sports' Jon Heyman, a trade for Padres left fielder Justin Upton.
No deal appears close.
The Athletics, in fact, expect to receive better offers from other clubs for Zobrist and Clippard, most likely in separate trades.
The possibility of the Mets adding Bruce might also be gone -- the team discussed with the Reds an exchange of Bruce for right-hander Zack Wheeler, who is recovering from Tommy John surgery, but the talks apparently did not gain traction.
As for Upton, the Mets balked at the Padres' request for at least one top prospect, and the Pads did not offer to pay any of the remaining portion of Upton's $14.5 million salary, according to CBS Sports.
The New York Daily News first reported that the Mets would consider trading Wheeler. Rival executives say the Mets are deep enough in prospects to make a significant move without including any of their other top young pitchers in a trade.
Mets general manager Sandy Alderson told reporters earlier this week that the team can take on a "major" contract. The addition of Tulowitzki, who is owed more than $100 million and under club control through 2021, certainly would qualify.
The Rockies, however, still do not appear motivated to move Tulowitzki, who -- as a player with 10 years of service, five consecutively with the same club - will gain the right to veto any deal on Aug. 30, 2016.
The Mets, as first reported by Newsday, also made an aggressive bid for the Brewers' Gerardo Parra on Thursday night before calling up outfielder Michael Conforto from Double-A.
While the Mets offered a pitching prospect that the Brewers had asked about previously, the interest in Parra is now to the point where the Brewers believe they can do even better.
Parra, a potential free agent, has batted .344 since April 25 and ranks eighth in the NL in slugging, ahead of Anthony Rizzo, Buster Posey and Andrew McCutchen.