Mets pitcher hurled the ball so hard he left a mark on his catcher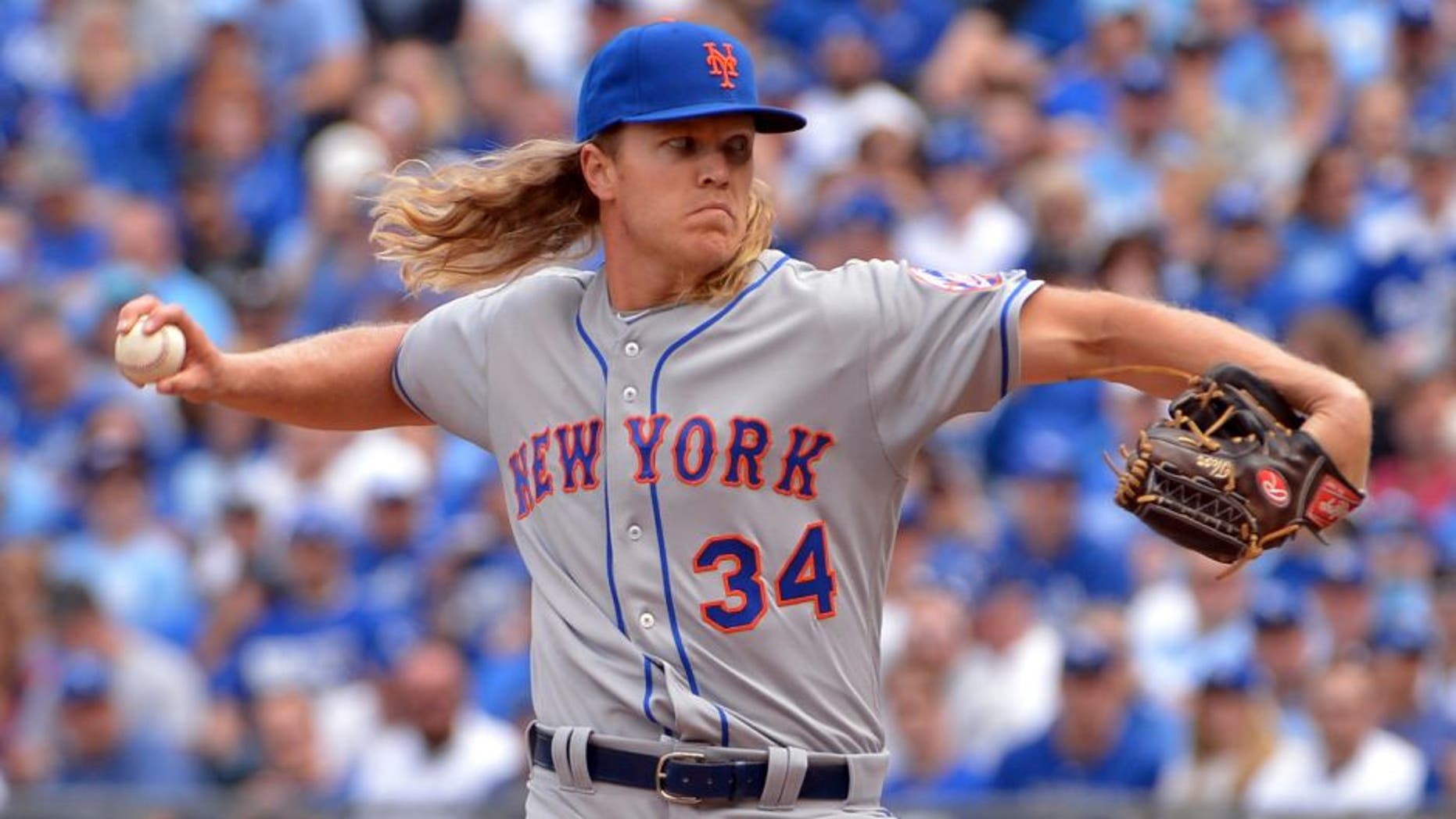 Noah Syndergaard is known for topping triple-digits on the radar gun on a consistent basis. But just in case that didn't impress you, here's further visual proof of just how hard the New York Mets' flamethrower pitches.
During another dominant outing Monday, going seven innings and striking out eight to beat the Phillies, Syndergaard unleashed a pitch that his catch Kevin Plawecki had to block. Unfortunately for Plawecki, even blocking Syndergaard pitches is a dangerous endeavor.
Plawecki might want to double up on his chest protector the next time he catches Syndergaard.