Mets ace Harvey will start Sunday vs. Yankees, manager says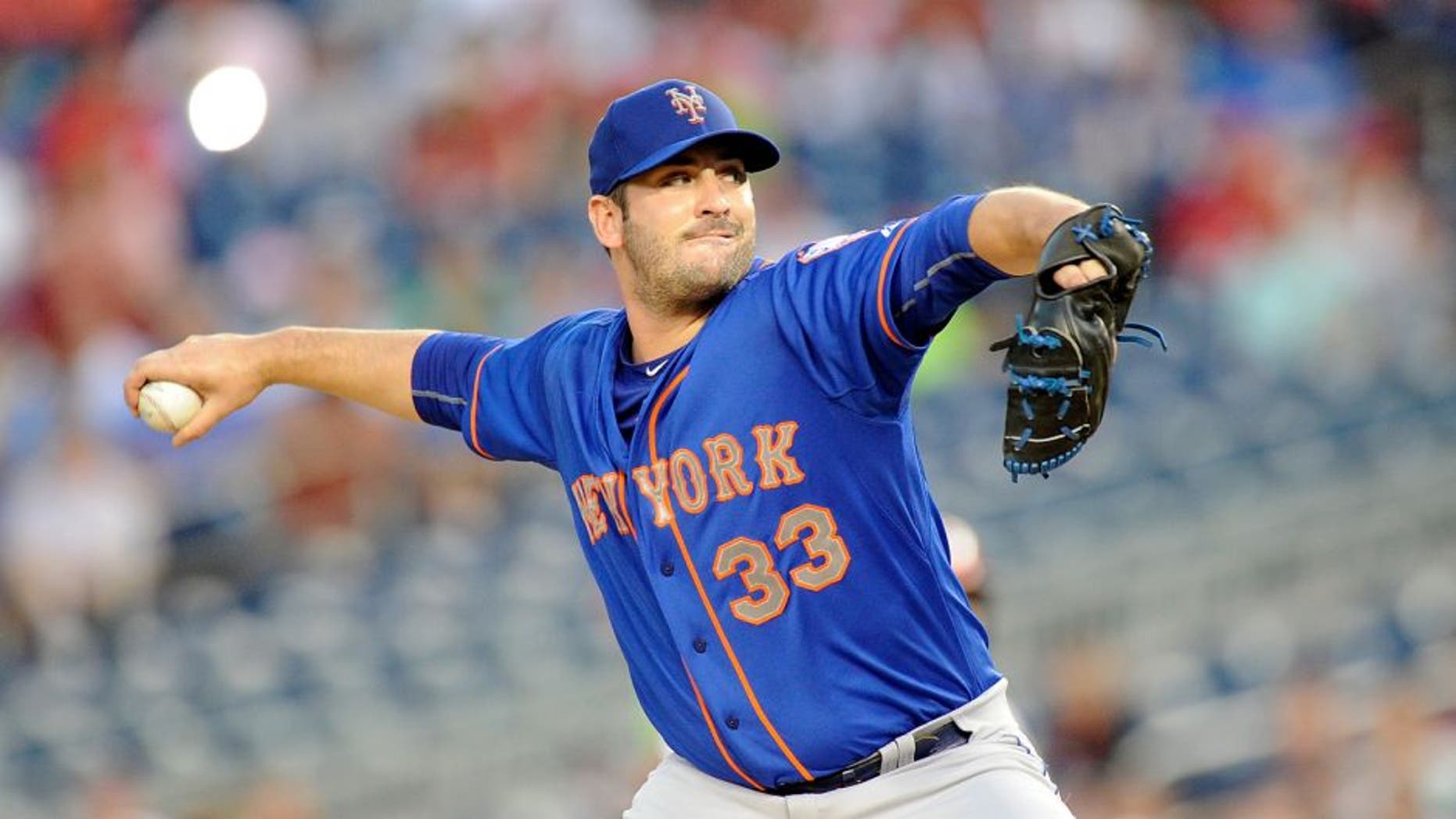 New York Mets ace Matt Harvey has been resting for almost 10 days, and he'll get a lot more days off before the playoffs start.
Sunday against the Yankees, however, won't be one of them.
The Mets, trying to save Harvey for the postseason, will pitch him in the finale of the three-game series which starts Friday, manager Terry Collins confirmed Wednesday.
General manager Sandy Alderson said last week that Harvey could start down the stretch at home against the Yankees and at the Nationals, who trail the Mets by 7 1/2 games in the NL East and host them Oct. 2-4 to close the regular season.
Harvey has thrown 171 2/3 innings this year, his first season since undergoing Tommy John surgery in 2013. Harvey and the Mets want to keep his innings count around 180 to 185 for the regular season. Alderson said the team hasn't determined how to use Harvey in the postseason.
Harvey hasn't pitched since Sept. 8 when he gave up a career high-tying seven runs in 5 1/3 innings during New York's 8-7 win against the Nationals.
"We don't know how short" Harvey's start Sunday will be, Collins told the New York Post on Wednesday.
Alderson said he expects to talk with Harvey's agent, Scott Boras, and the pitcher's surgeon, Dr. James Andrews, to solidify their plan. He said the Mets also are considering skipping a start for Jacob deGrom in the final weeks.
Steven Matz will face Masahiro Tanaka in the series opener against the Yankees, who lead the AL wild-card race and trail Toronto by three games in the East. Noah Syndergaard will face Michael Pineda on Saturday, and Harvey gets CC Sabathia on Sunday.
The Associated Press contributed to this report.