MCREYNOLDS: Preparation Ends, Racing Finally Back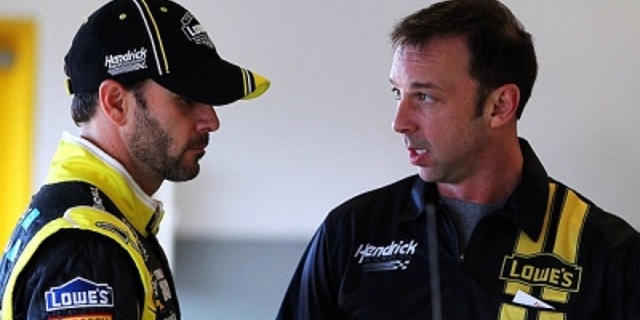 It is safe to say that these NASCAR Sprint Cup race teams are absolutely thrilled to finally be back on the track. All the months of meetings, building and testing are over. Now it is time to finally go racing.
These race teams are no different than we are at NASCAR on FOX. We have meetings and conference calls that seem to go on forever, but now there will be cars racing and our NASCAR on FOX team gets to go back to work, too.
The problem for Sprint Cup Series teams hasn't changed from back when I was working on race cars for 20-odd years or now up in the broadcast booth for going into our 13th year. Everyone knows when the Daytona 500 is going to be. There's no mystery to when it will be. Everyone has the dates for the coming year well in advance of the current race season ending.
My point is, no matter what the date is for leaving for Daytona, every team works right up to the last minute before it is time to put the car on the hauler to head to Florida. Now this year the anticipation is even greater than before. This new Generation 6 car has created all that. I can tell you as a former crew chief and mechanic, there is no greater relief for a race team than when those Daytona cars are loaded up and the back gate of the team hauler is closed.
Now sure, there is still some attention paid to getting ready for the races at Phoenix International Raceway, Las Vegas Motor Speedway and on and on. You have to because as we always tell you, those races pay just as many championship points as the Daytona 500. Trust me, though, that the team's main focus is on those cars for Daytona.
There's a lot of anticipation about Saturday night's race. Sure we tested down here three days last month, but as you well know, testing isn't racing. It won't be until we have those cars racing in the Sprint Unlimited (8 p.m. ET on Saturday on FOX) and then again next Sunday, Feb. 24, in the Daytona 500 that we will all truly know what we have with this new car.