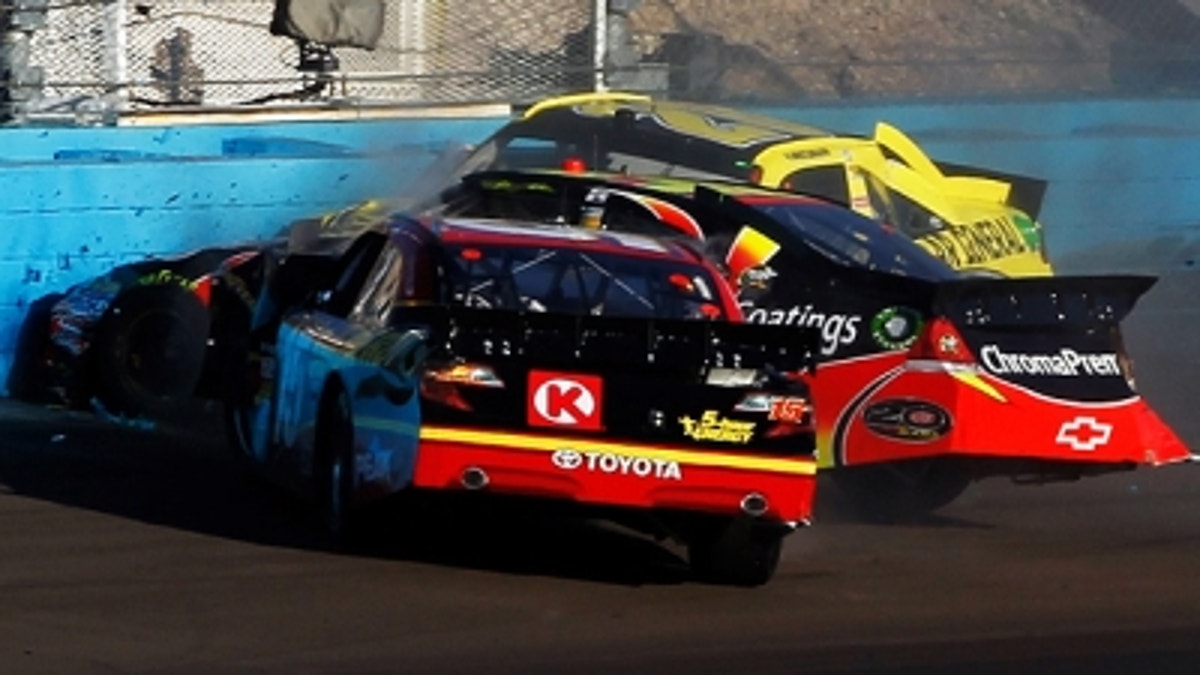 No matter what happens, you don't retaliate with race cars. I said it for years as a crew chief and now for 12 years as a broadcaster.
Well, Sunday at Phoenix International Raceway, Jeff Gordon did just that.
What started out as a personal vendetta against Clint Bowyer affected more than the two of them. I realize that was not the first incident between them when they initially made contact Sunday.
There was an incident at Martinsville in the spring where Bowyer went three wide, took Gordon out, took Jimmie Johnson out, and cost him a win. There have been other situations between them as well.
But Sunday it went to a new level.
What was a personal vendetta between two guys, between two human beings, ended up affecting multitude of people. It affected Joey Logano's day because he was also caught up in the crash when Gordon hit Bowyer. Here's a guy trying to finish his stint at Joe Gibbs Racing with a pretty solid 10 races in the Chase, looking at another top-10 finish here today and he was caught up in it. Aric Almirola, he was caught up in it as well.
And just think about all the crew members on the teams of Bowyer and Gordon that ended up getting caught up in this when the crews confronted one another in the garage after the crash.
I know Jeff was trying to make a statement, but that's not the way to make it. But for a four-time champion, an ambassador for our sport for 20 years in many ways, that is not the way that should have been handled.
There are hundreds of things in my life I wish I could do over, that I would not have reacted the way I did. We don't get that second chance. Gordon was so mad he couldn't see straight. He was running fifth when he and Bowyer got together. But then you also have to believe that this has just stacked up on Jeff Gordon - from blowing an engine in the Daytona 500 all the way up to getting crashed out Sunday.
It doesn't excuse what he did, but the things that have happened to him this year have almost been like something you would read in a book. How in the world can all of that happen to one driver in one single season?
But still, settling it on the track is not the way you handle it. You handle it in the garage area after the race.
That way, you don't affect people that had nothing to do with the vendetta that you had with Clint Bowyer or with any other driver.