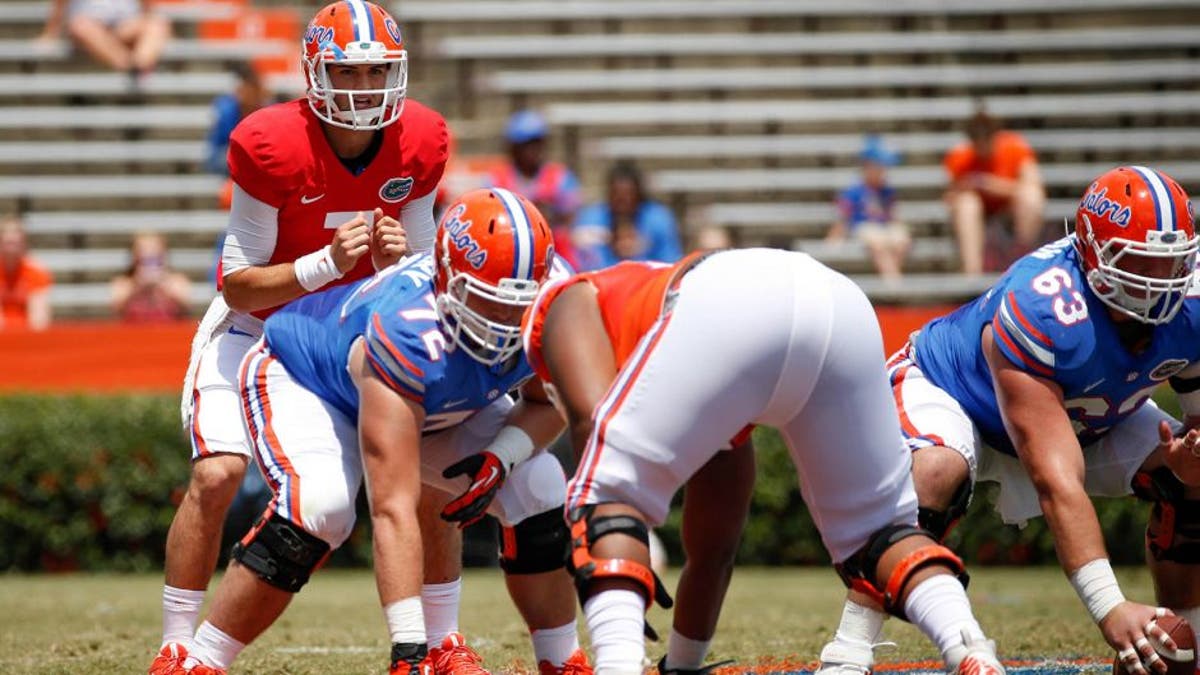 The first week of practice have been full of errors and mistakes for the Florida Gators, including the quarterbacks struggling to complete passes against no defense. Considering their issues, head coach Jim McElwain had a sleepless night heading into the team's first scrimmage of fall camp Friday. Sounds like he got plenty of sleep this weekend after seeing what his team can do.
"I'll be quite honest with you, I kind of didn't sleep last night thinking this could be a disaster," McElwain said according to the Orlando Sentinel. "And it actually turned out pretty darn good. I guess that's comforting, I don't know."
The Gators are expecting to play many of their freshmen and first-year players as the team transitions to their new offensive and defensive schemes, and those players particularly impressed in the scrimmage.
"A lot of those guys are going to have to take a lot of reps for us," McElwain said. "I was really proud of how they competed. It wasn't too big."
Vernon Hargreaves appeared to be in midseason form, as he recorded a pick-six in the scrimmage. The quarterback who threw the pass remains a mystery, as McElwain did not release statistics from the scrimmage and has instructed his players not to reveal anything without his consent.
Despite the strong start to camp, McElwain knows his team remains a work in progress.
"Very first play of the scrimmage what happens?" McElwain said. "[Grier] hits a guy in the hands, guy drops it. It's a never-ending issue."
(h/t Orlando Sentinel)