Massachusetts hockey coach accused of sexually abusing 8 children, including 6-year-old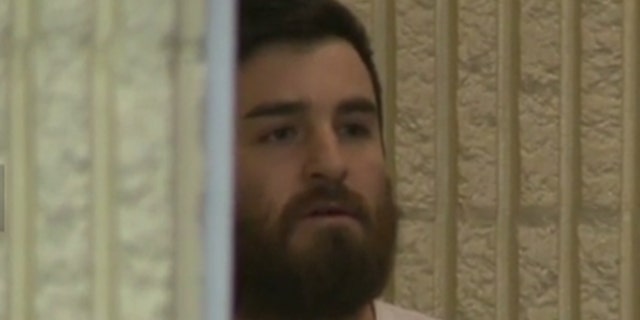 NEWYou can now listen to Fox News articles!
A Massachusetts hockey coach accused of sexually abusing several children, including a 6-year-old, is being held without bail.
Christopher Prew, 31, of Marblehead, is the latest instructor to be linked to alleged sexual abuse involving a youth athletic program.
He appeared in court Wednesday for a hearing on one set of allegations. At the hearing, Judge James LaMothe revealed that the families of seven other children were also accusing him of sexual abuse, Fox 25 Boston reported.
A Marblehead police officer told the court during the hearing that a 9-year-old boy, during an interview separate from his mother, detailed incidents in which Prew touched him and was asked to be touched, the station added.
Prew faces charges for indecent assault and battery on a child under 14 and aggravated rape of a child, the Essex County District Attorney said. Indictments allege that Prew assaulted and orally raped the 9-year-old boy between September 2017 and January of this year, according to Fox 25 Boston.
The other alleged victims range in age from 6 to 11, the station added, noting that a hearing for two of the cases has been set for later this month.
Police say Prew spent lots of time alone with the boys and the abuse allegedly happened in his apartment, the childrens' homes and on road trips for hockey tournaments.
Prew runs Hot Shots Academy, which, according to its website, has been offering "private and group [training] sessions" to young athletes for the past decade.
The website adds that Prew has coached the Boch Blazers and North Shore Shamrocks teams.
The Islanders Youth Hockey Club, where Prew was serving as a volunteer assistant coach, "immediately terminated its relationship" with him after becoming aware of the allegations, Tim Kyrkostas, the program's director of hockey operations, told Fox News on Wednesday.
A Facebook page for the Hot Shots Academy, which featured numerous photos of Prew with children he was instructing, was taken offline Wednesday afternoon.
The family of the 9-year-old boy went to police on Feb. 5 and Prew was arrested days later, according to Fox 25 Boston. The mother reportedly found out about the alleged sexual abuse after the boy came to her and said he wanted to stop playing hockey, and she asked why.
The boy's mother reportedly told officers that Prew approached her through a Facebook message in the wake of her husband's death years ago, and served as a mentor to the child, teaching him how to skate, shuttling him to and from the rink and purchasing hockey equipment. Court records viewed by Fox 25 Boston show Prew lived in an apartment owned by the mother of the young boy.
Both Prew's attorney and his sister have vigorously denied he abused the first victim.
"My client, Christopher Prew, is accused of very serious crimes. Understandably, he and his family are devastated by these alarming accusations," his attorney, Sean F. Donohue, said in a statement.
"Mr. Prew, who, coincidentally, is very well-respected in his community, recently appeared before the Lynn District Court and entered a plea of 'not guilty' to these disturbing charges," Donohue added. "While child abuse laws aim to protect children, the justice system is set up to vindicate those who are wrongfully accused. We expect that Mr. Prew will eventually be vindicated."
A woman who identified herself as Prew's sister told WBZ-TV that the claims were "completely false."
"Myself, my family and a large community of people stand behind Chris and know that he did not do what he's being accused of," she said. "Please respect our privacy during this very difficult time."
Donohue did not respond to a request for comment from Fox News regarding the other allegations.
The news of the accusations against Prew came after Homeland Security investigators last week raided the Seattle home of a former U.S. Olympic team swimming coach accused of abusing and taking nude photos of a female swimmer. Serial sexual abuser Larry Nassar, who was convicted of molesting hundreds of young female gymnasts, was also just told weeks ago that he would be spending the rest of his life in prison.
Prew was ordered held without bail following his Feb. 8 arrest and the judge reaffirmed that status during the Wednesday hearing.