Mark Jackson on life after the Warriors: 'I am absolutely winning'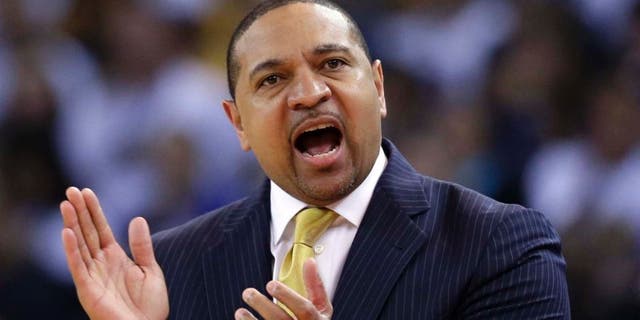 When ABC/ESPN NBA color commentator Mark Jackson returns to Oracle Arena to broadcast the Golden State Warriors-Phoenix Suns matchup on Dec. 16, he knows what to expect.
Fans are going to sympathize with him and question why he's forced to work a game of the team that fired him. Anything critical he says about the Warriors will be analyzed under a microscope.
But as Jackson told it in a recent radio interview with ESPN Los Angeles, he's fine with that. He's enjoying life right now, and can't complain with how things have gone since the Warriors fired him in 2014 (via Inside The Warriors):
Jackson had nothing but positive things to say about the Warriors, who won the franchise's first championship in 40 years last season under first-year head coach Steve Kerr.
Now, standing a historic 23-0, Jackson says the Dubs look like like a team that you have to play near perfect basketball to beat.
"They're a great basketball team, and you're not going to be 'em putting together 12 minutes of quality basketball," Jackson said. "You've got to play 48 minutes, be disciplined and pay attention to detail to have a legitimate chance. And even when you do that, they still can beat you. They're that good."