March Madness Rundown: Michigan State Falls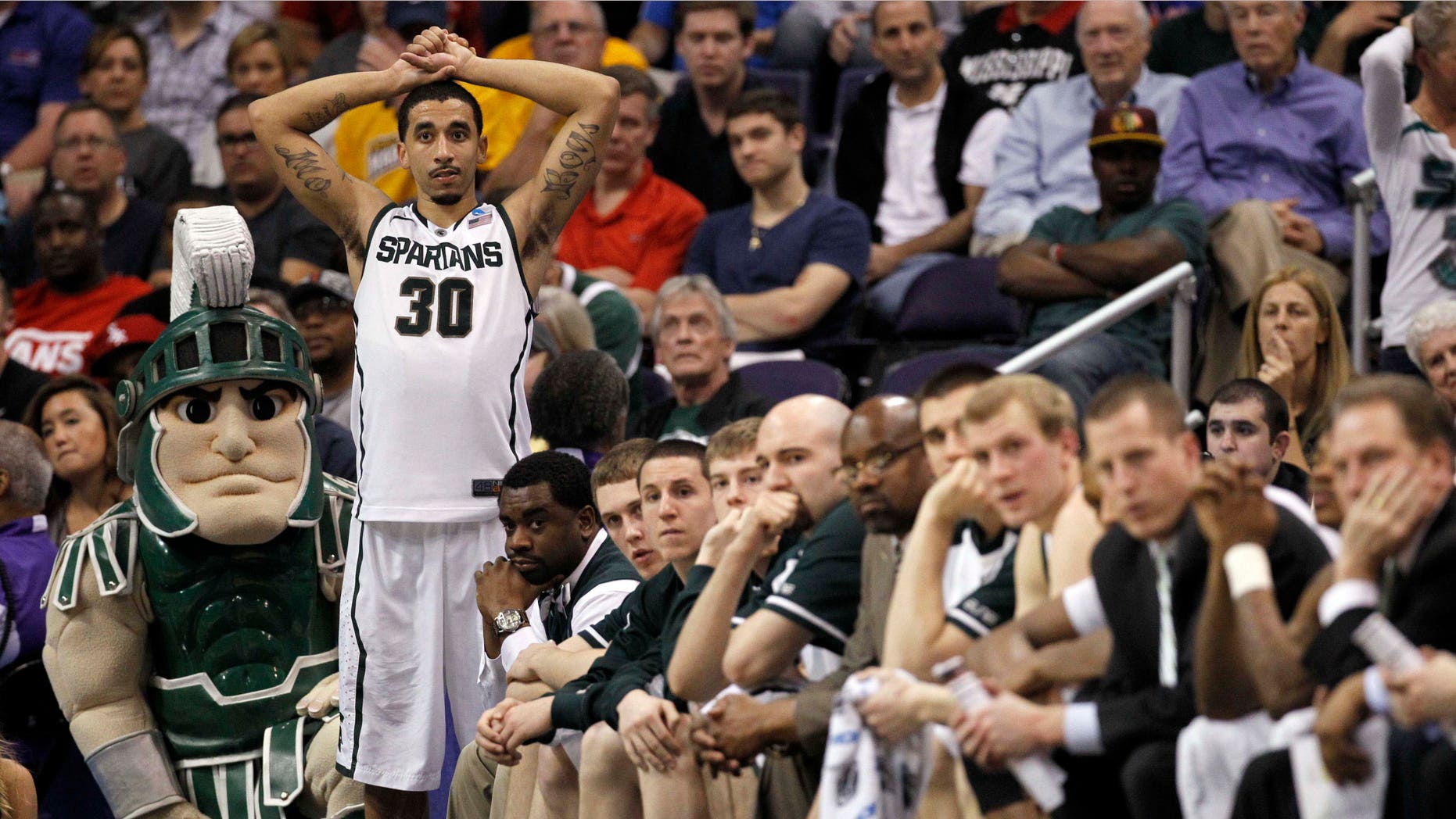 We're Halfway There: Syracuse, Florida, Ohio State, and Louisville Join the Elite 8
Thursday's tournament action saw a lot of dramatic outcomes, from Michigan State becoming the first #1 seed knocked out of the tournament to Wisconsin butchering a final possession that could've won the game for them.
Big East Champion Louisville's defeat of Michigan State came rather easily, as the Rick Pitino's squad lead virtually throughout the entire contest and coasted to a 57-44 victory.
Florida, surprisingly, disposed of a Marquette squad that the media had dubbed "red hot" entering the Thursday's match up. However many failed to note that Florida was also "hot", coming off a 34-point blowout over Norfolk State.
March Madness: Mike Rosario Helping Florida
The Gators also won their first round game by 26, and defeated Marquette by 10.  I'd say the Gators are definitely the "red hot" team in the tournament at this point.
Louisville and Florida will play each other on Saturday, at 4:30 PM.  The winner will advance to the Final Four.
I believe Billy Donovan's Gators have been playing well enough to win that contest.
Syracuse and Ohio State will tango in an interesting matchup on Saturday, one that should be tight and come down to the final minutes. Syracuse barely escaped on Thursday, winning after Wisconsin, inexplicably while down one, had plenty of time to attempt a shot and opted for a contested three-pointer with less than five seconds on the clock.
Ohio now only has three teams remaining in the tournament after Ohio St. defeated Cincinnati to advance to a 7:05 PM match up against 'Cuse on Saturday.
Today, considered the best match up of the Sweet 16, Indiana will face off against Kentucky at 9:45 PM.
Baylor and Xavier will face off at 7:15 PM.  #1 UNC will take on 13-seeded Ohio at 7:47 PM, and #2 Kansas will face off against 11-seeded NC State at 10:17 PM.
Missouri busted my bracket, but here's my current take on today's action:
Kentucky over Indiana, not as close as people think
UNC over Ohio, rather easily also
NC State over Kansas (had to pick one upset)
Baylor over Xavier, close game
Feel free to heckle me on Twitter or via email over these picks, and enjoy the games.
E.J. Aguado Jr. is a freelance writer based in New Jersey and Fox News Latino's official March Madness correspondent.
You can reach E.J. Aguado at: aguado91@gmail.com or via Twitter: @Aguado91.
Follow us on twitter.com/foxnewslatino
Like us at facebook.com/foxnewslatino