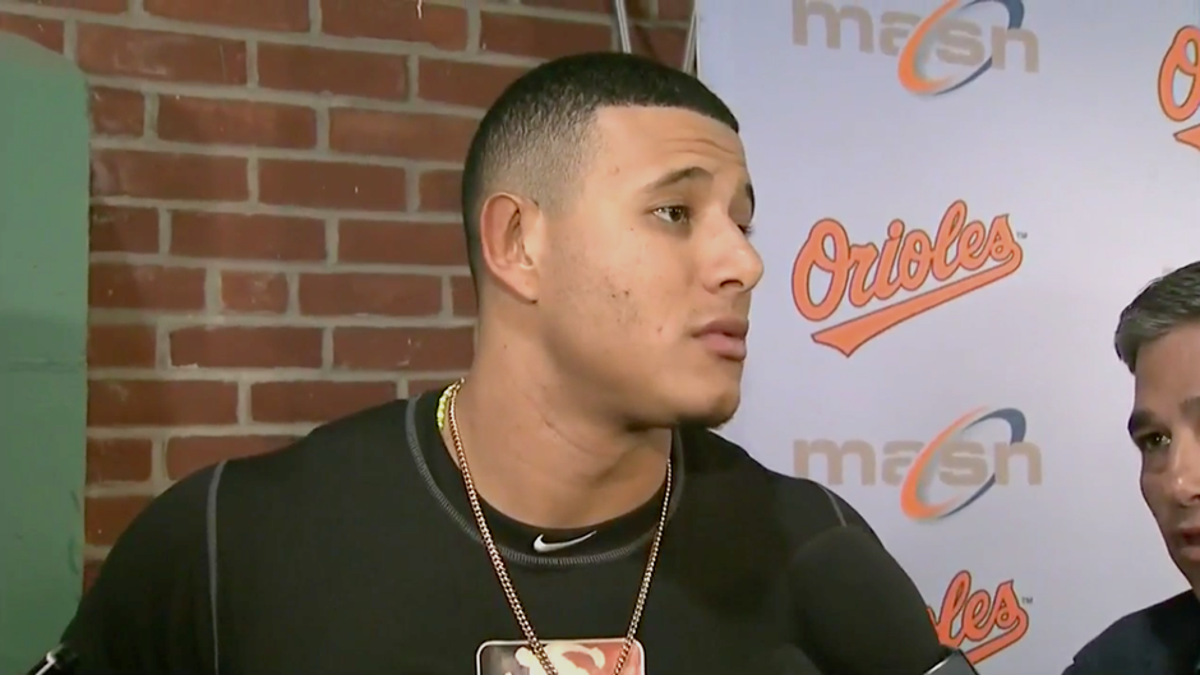 Manny Machado is not thrilled with the Red Sox and he is not afraid to let everyone know it.
The Orioles third baseman went on an epic rant following Tuesday's game in Boston,ripping the entire Red Sox organization after Chris Sale threwbehind him in the first inning. Sale said after game that he wasn't trying to hit Machado, which…well, you can decide for yourself.
Here's a transcript of the heatedtirade, which was filled with expletives:
The feud between Machado and the Soxgoes back to last week, when the third baseman spiked Dustin Pedroia on a slide into second base. Boston relieverMatt Barnes nearly drilled Machado in the head with a pitch in retaliation later in series, something that Pedroia publicly disagreed with. Barnes was suspended for the incident.
But the tensions have clearly carried over into this series, and it appears far from over.