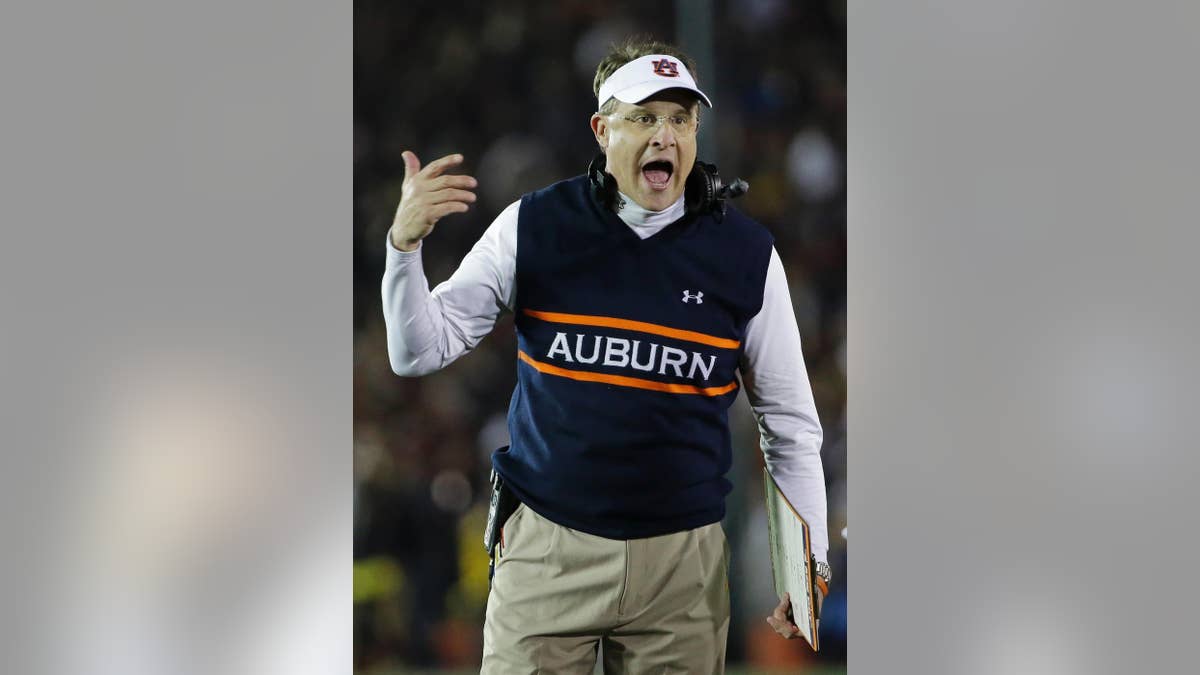 AUBURN, Ala. – Jeremy Johnson will be No. 6 Auburn's starting quarterback against Arkansas, and Nick Marshall will play in the game.
That's about all Tigers coach Gus Malzahn would say about the situation on Tuesday. He had previously said Marshall and cornerback Jonathon Mincy would not start in the game after legal issues over the summer.
Malzahn said that "we have a plan and we're going to stick with it," but declined to elaborate. Previously, he hadn't even acknowledged that Johnson would open the game.
The dual-threat Marshall led Auburn to the Southeastern Conference championship and national title game last season. Johnson started one nonconference game and played most of the way in another when Marshall was injured.
Malzahn says Auburn coaches have confidence in Johnson's ability "to run our entire offense."