Magic Johnson tied to blockbuster moves by Lakers, Dodgers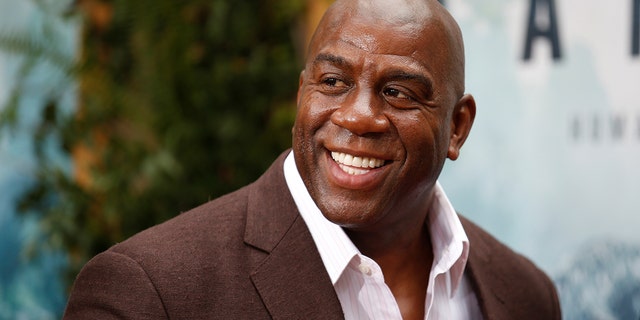 The Los Angeles Dodgers finalized a trade Wednesday that brought them all-star shortstop Manny Machado from the Baltimore Orioles in exchange for five minor-league prospects.
The deal, which puts the Dodgers in a prime position to return to the World Series, was another big win for team co-owner Magic Johnson, who was part of the group that bought the club in 2012.
It also helped Johnson earn credit for one of the biggest summers the Los Angeles sports scene has ever had.
Johnson, who's also president of basketball operations for the Los Angeles Lakers -- the team for which he starred during his playing days -- was an integral part in signing LeBron James earlier this month. Johnson and James met one-on-one because "The King" had to make sure he was going to fit properly with the organization, according to ESPN.
Johnson's meeting with James took place June 30, the night before free agency kicked off, according to ESPN. Days prior, Johnson had told reporters he'd step down in three years if he wasn't able to land a superstar free agent. Johnson put himself out on the line and came through in the clutch – like he had for the Lakers his entire career.
Now, just weeks after putting the James deal together, his Dodgers are right back in the thick of things after acquiring the four-time all-star Machado from the Orioles. Los Angeles gave up only a few young prospects to get him.
The Dodgers are currently a half-game up on the Arizona Diamondbacks in the National League West, while the Lakers are poised to make noise in the NBA this upcoming season, and Johnson can put his face on both teams.