Luke Lambert put Newman in position to 'guard off wolves' for Phoenix win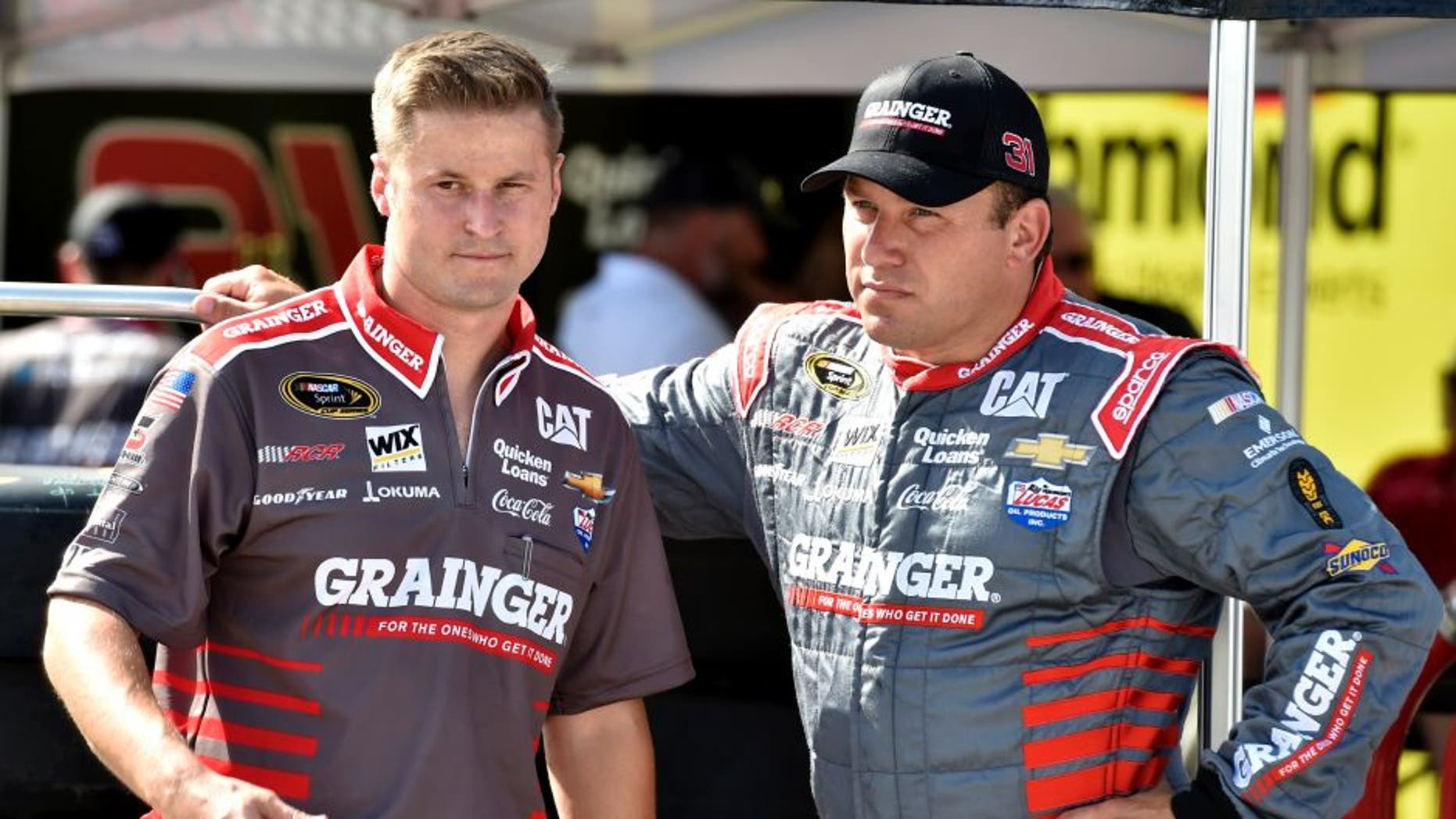 On a blistering hot day in the Arizona desert, it was a full team effort for Ryan Newman to grab the victory in the Camping World 500 at Phoenix Raceway.
Newman had one of the fastest cars on track during the long runs but gave up too much on new tires.
That data led to a strategy call at the race's final caution where Luke Lambert, crew chief of the No. 31 Richard Childress Racing Chevy, decided to keep his driver on track for an overtime shootout for the win.
Lambert made the call to stay on track while his driver was hoping to get two tires.
"There was no convincing. I think me and Ryan have a really good relationship," Lambert said of the conversation with his driver under caution. "I felt in my gut it was the right decision. We have a lot of people working during the race at our company that provide a lot of really good, valuable information for me to see real -- time. I had a lot of good information in front of me that I was able to draw to right quick, make a snap decision.
"I ultimately knew our car wasn't very good on cold tires. We struggled every single restart. We were the best car after 25 laps of a run. Unfortunately, cars kept blowing tires 35 to 40 laps of a run, so we never really got to see the fruits of our race car. We'd lose two spots on a racecar, then gain four to five back as the run went on. Ultimately that two steps forward, one step back, kept slowing our progression to the front."
In a way, the two steps forward, one step back has been a microcosm of Newman and Lambert's time together at Richard Childress Racing.
After spending two seasons as Jeff Burton's crew chief, Lambert teamed up with Newman when he moved from Stewart-Haas Racing to RCR in 2014.
While they didn't find Victory Lane in their first season together, Newman navigated through the new elimination Chase format and finished second in the points standings.
Then came the steps back.
Newman made the playoffs again in 2015 and finished 11th in the points, but the season had its fair share of controversy.
Lambert was suspended for six races in the middle of the season for making illegal modifications to tires in the Auto Club 400.
In 2016, Lambert and Newman had their worst year together, finishing 18th in the points standings and missing the playoffs.
It was definitely a surprise when Newman crossed the finish line in first on Sunday, but it was also a huge sigh of relief for a driver, team, and crew chief that had gone years without visiting Victory Lane.
"I certainly had hoped that we would be to Victory Lane before now," Lambert said. "I feel like our race team has surpassed a lot of expectations, but we have also not delivered as rapidly as far as getting to the winner's circle as I would like for us to. I can't say enough about Richard (Childress) and his confidence, his drive."
Everyone played their part to get Richard Childress Racing back to Victory Lane for the first time in 112 races, Newman for the first time in 127, and Lambert for the first time in 157 races as a crew chief.
"I can't say enough about what it means," Lambert said. "I couldn't be prouder of everybody within the company, everybody on my race team. I said earlier, I think Ryan really left it all on the race track today. He was exhausted.
"I think you can see how wrung out he is right now. It's just a sign of him giving his all. Ultimately, we put him in a position to guard off a bunch of wolves with fresh tires behind him. He rose to the occasion, made it happen."