Luis Suarez should win Best Player in Europe and he's somehow not even a finalist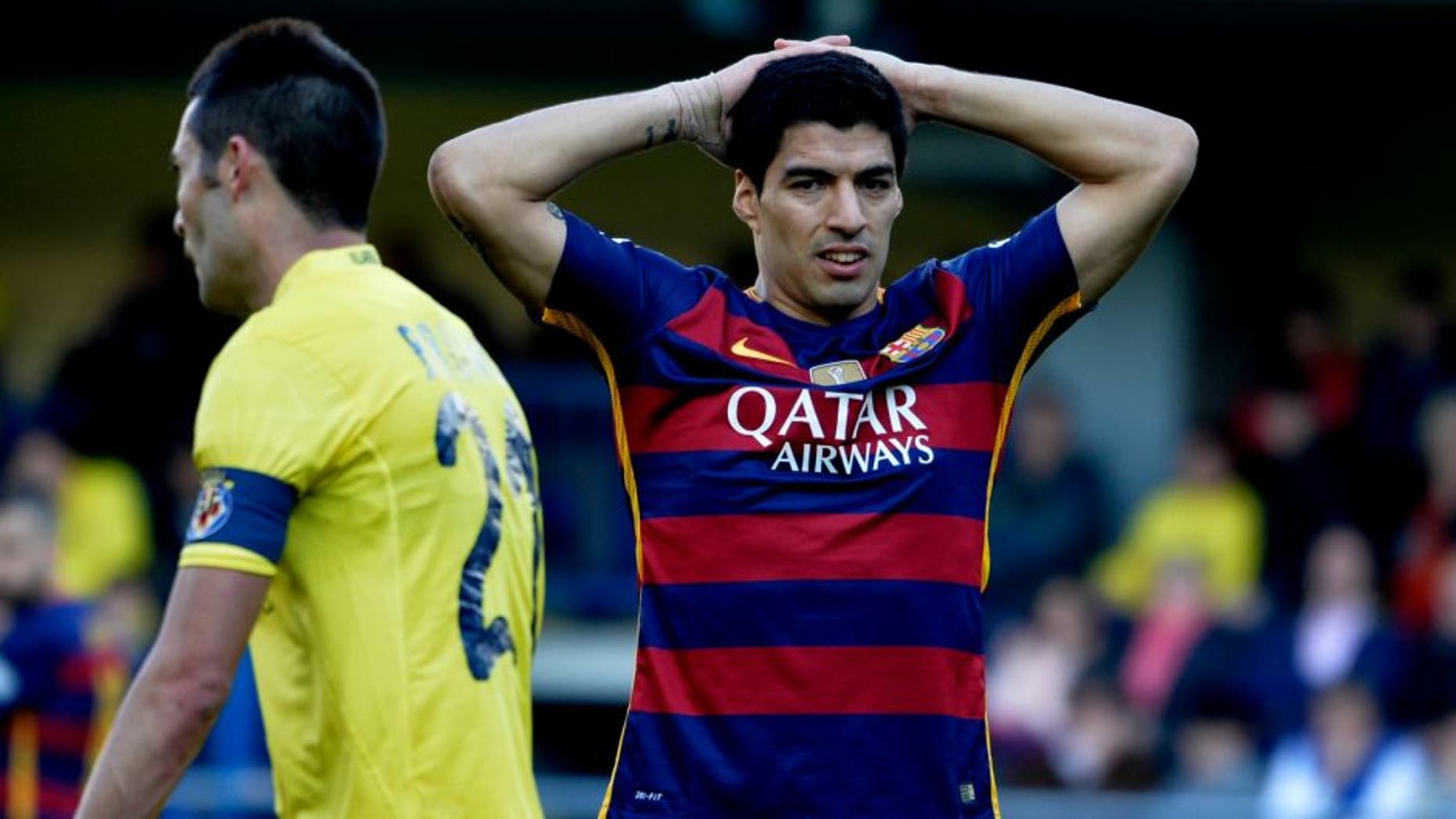 UEFA named their three finalists for the Best Player in Europe Award and, to no one's surprise, it was led by Cristiano Ronaldo. Maybe a little but more surprising, Gareth Bale and Antoine Griezmann were the other two choices for the honor.
That means Luis Suarez was not named a finalist. It means UEFA overlooked 10 months of club play and focused as much as possible on the one month of the Euros, which is generally a bad way of looking at an award meant to recognize excellence over an entire year.
For the 2015-16 club season, no player in the world was as good as Suarez. The Barcelona man was unreal, scoring 59 goals in 53 matches as his club won La Liga. That's eight more goals than Ronaldo and a staggering 27 more than Griezmann. It was even 18 more goals than Lionel Messi scored, and Messi is rather important in this.
Barcelona has long been viewed as Messi's team and for good reason -- he's been the best player in the world for years. But Messi dealt with some injuries last season and had his worst campaign in a long time*. Barcelona couldn't simply rely on him to do it all anymore. For stretches, they relied on Suarez, and he came through time after time. When Barcelona found themselves mired in a late-season slump and saw their lead atop the table slipping, Suarez took over with 14 goals in the club's last five matches to almost single-handedly win them the title.
Suarez didn't just bag 59 goals in all competitions -- he scored 40 goals in La Liga to become the first player not named Messi or Ronaldo to lead the league in scoring since 2009 and won the European Golden Shoe as the leading scorer in any of Europe's top leagues. The Uruguayan's season was downright historic.
That's not to say Ronaldo, Bale and Griezmann weren't good in their own right. Ronaldo captured the Champions League title with Real Madrid, then led Portugal to the Euro championship. Bale was also on that Real Madrid team and got Wales to the Euro semis, which was incredible. And Griezmann was the best player at the Euros, finishing a season that saw him find a home as a supporting striker for club and country to make him one of the best players around. But there is a theme with all three -- they rode great Euros to their place as Best Player in Europe finalists.
UEFA should take the Euros into consideration for this award, but one month can't wash away the 10 before it. For 10 months, no player in the world was as good as Suarez and nothing Ronaldo, Bale or Griezmann did at the Euros could change that. Maybe you can make an argument that Ronaldo's two trophies should earn him this award, but it's impossible to make a decent argument that Suarez isn't right behind him as runner up at the very worst. And yet somehow he's not even a finalist.
* Mind you, he was still terrific and one of the best in the world, but this is Messi we're talking about here so the bar is high.
MORE FROM FOX SOCCER: