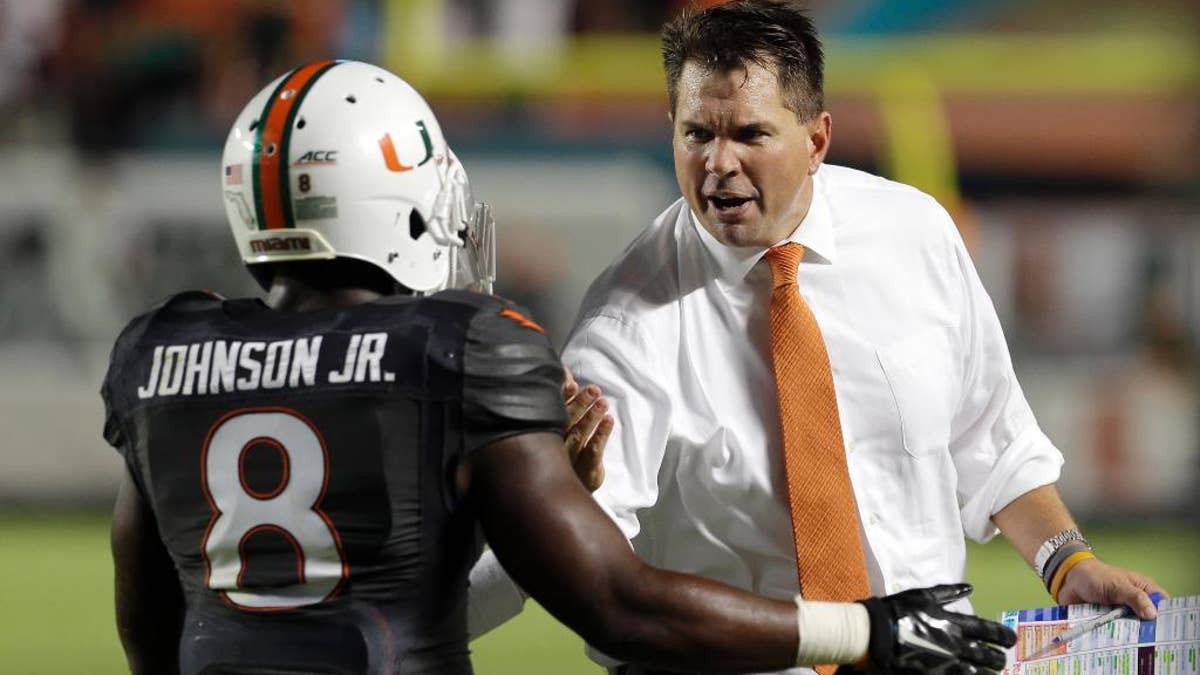 CORAL GABLES, Fla. – A win Saturday, 5,000 free wings Sunday.
That's a good weekend for Miami students.
Miami cooked up a promotion with Buffalo Wild Wings for the Duke game, where students could get one free wing for every punt by the Blue Devils.
Duke punted nine times, so each student could get 10 free wings — since the restaurant rounded up to a regular serving.
At $11.29 per order, with about 500 students taking advantage, those Duke punts were turned into roughly $5,600 worth of free food on Sunday. School officials said the promotion was continuing through Monday.
Miami got attention last year for another unusual promotion — giving away a TV, size contingent on points scored. Miami's 77-7 win over Savannah State meant one student got a free 80-inch TV.