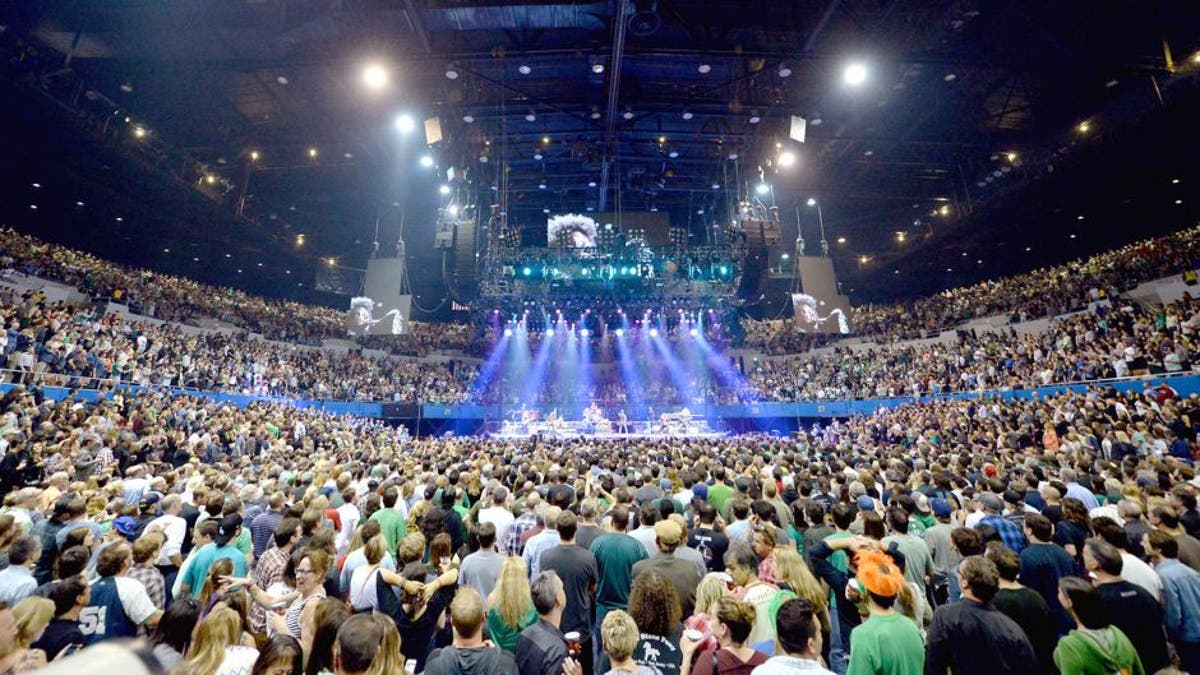 All good buildings must meet the wrecking ball, unfortunately, and if you are gonna finish, you may as well go out with a Bruce Springsteen and the E Street band show.
The Los Angeles Sports Arena -- aka the joint that don't disappoint -- opened in July of 1959. What once was state-of-the-art has turned into a testament to what classic arenas used to be.
Saturday night's third Springsteen show of the week will be the grand finale for a venue that has played host to a Democratic Convention, Final Four (men's and women's), NBA Finals, a then-Cassisus Clay bout and numerous big-name concerts.
And before Saturday's last dance, here's a look at the dump that jumps.
John F. Kennedy received the nomination in LA at the Democratic National Convention in 1960.
Cassius Clay put a beating on Archie Moore in November of 1962. Moore was no match for his younger foe, winding up being knocked out in the fourth round.
Willie O'Ree, the first African-American to play in the NHL, was member of the LA Blades in the 1963-64 season.
The Los Angeles Lakers and Boston Celtics met in NBA Finals at the venue.
Larry Brown, a man of many coaching gigs, celebrated a milestone victory as Clipper coach. It was No. 600 for Brown.
Bill Walton was a visitor as a member of UCLA's great teams when it faced USC. He was at home, however, in the NBA as a Clipper.
Mark Breland fought in the Olympics at the Los Angeles Sports Arena.
Thomas Hearns appeared there as a pro.
And that brings us to March 19. Will Springsteen play Save The Last Dance for Me, as he did during his final show at Philadelphia's Spectrum?