London airport brilliantly trolls Dolphins HC Joe Philbin on Twitter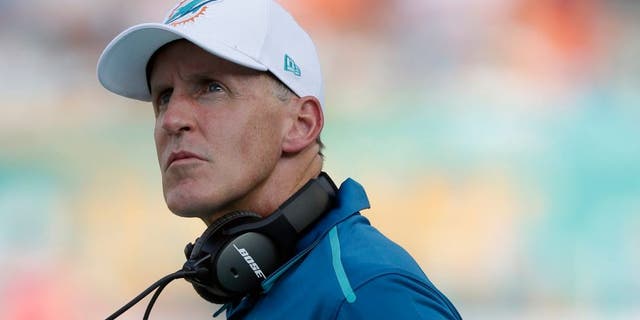 NEWYou can now listen to Fox News articles!
The Miami Dolphins are leaving London with a disappointing 1-3 record and plenty of unrest on the coaching staff. It will be a long flight back to Miami as the Dolphins mull yet another loss.
Head coach Joe Philbin is surely on the hot seat, as is defensive coordinator Kevin Coyle, so this loss is particularly detrimental to their prospects of staying with the team.
Unsurprisingly, plenty of people are unhappy with Philbin's tenure in Miami, and they apparently want to leave him at the airport in London.
Jay Busbee of Yahoo Sports shared the idea of leaving Philbin at the lost-and-found at Heathrow Airport, but there's just one problem: the airport don't process people at lost-and-found.
What a brilliant troll by Heathrow Airport.
On a more serious note, it will be interesting to see where the Dolphins go from here -- both on the field and on the sidelines with the coaching staff. It doesn't seem like anyone's job is safe at this point as changes could be coming soon.
MORE NEWS: Want stories delivered to you? Sign up for our NFL newsletters.