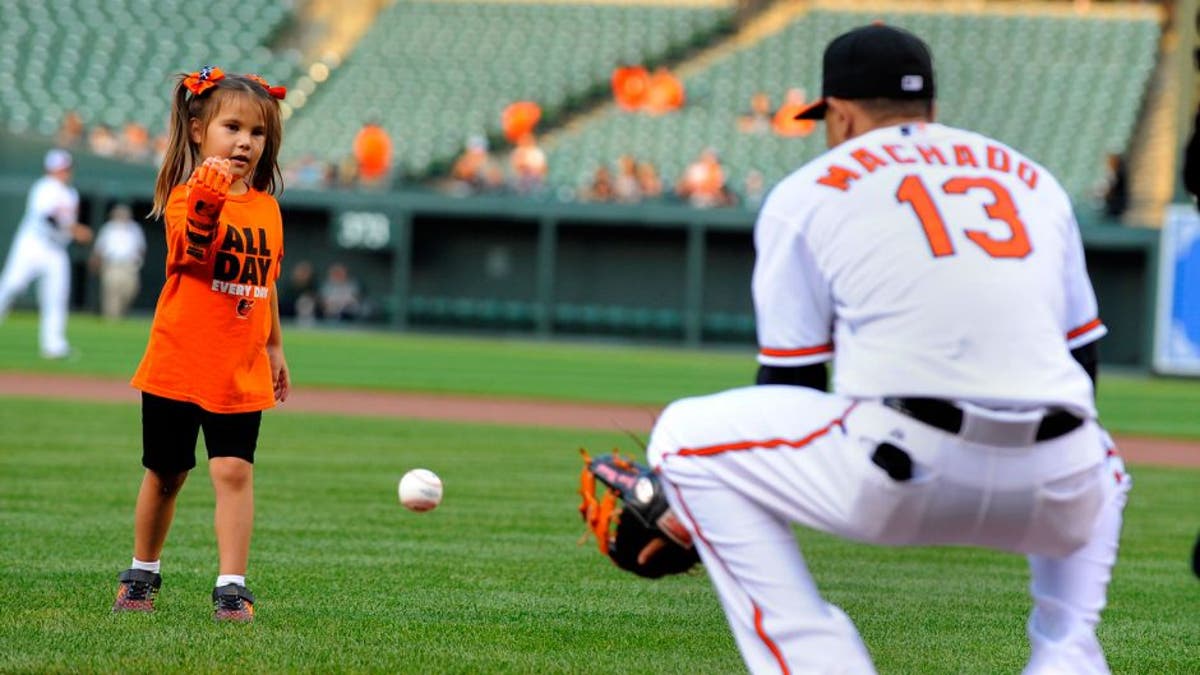 Hailey Dawson was born with Poland syndrome, a rare birth defect that typically results in underdeveloped or missing chest muscles on one side of the body and underdeveloped hands, particularly shortened or fused fingers.
Hailey Dawson is also a big baseball fan, and wants to play the sport herself.
On Monday night, thanks to her determination, her mother's persistence and the ingenuity of some engineering students at UNLV, the 5-year-old from Las Vegas got to throw out the first pitch before the game between the Orioles and Athletics at Baltimore's Camden Yards.
You can see how she did in the video above.
According to MASN Sports, with the high cost of prosthetics, Hailey's mother Yong Dawson tried to have a prosthetic made with a 3-D printer. But when those models turned out to be too stiff for what Hailey needed, Yong reached out to UNLV.
"From an engineering standpoint, it's a dream project," professor and UNLV mechanical engineering department chair Brendan O'Toole told KTNV in Las Vegas last summer. "You get to help somebody, there are passive robotics involved, and it requires making materials and assembling. So it's a great design project."
The result has been so successful, it had Hailey in Baltimore on Monday night, tossing the ball to her favorite player, Manny Machado.
She is reportedly on Version 4 of the hand, this one called Flexy-Hand 2.
Here is a closer look at Flexy-Hand 2.
For the record, the Orioles beat the A's to complete a four-game sweep.