Lions sign seven players to practice squad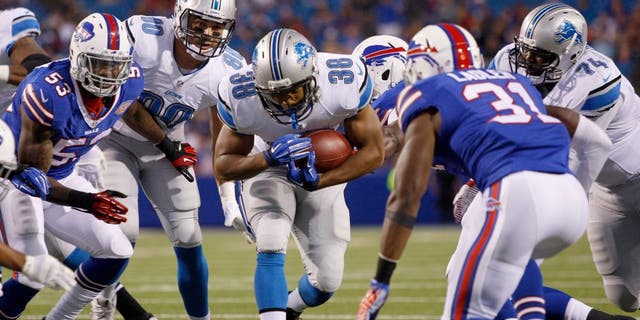 ALLEN PARK, Mich. (AP) -- The Detroit Lions have signed seven players to their practice squad, including running back George Winn and defensive end Larry Webster.
The other five were center Braxston Cave, defensive tackle Kerry Hyder, safety Isaiah Johnson, wide receiver Andrew Peacock and tight end Casey Pierce.
Winn, Webster, Cave, Hyder, Johnson and Pierce were cut Saturday when the team trimmed the roster to 53 players.