Lionel Messi's suspension overturned, giving Argentina's World Cup chances a huge boost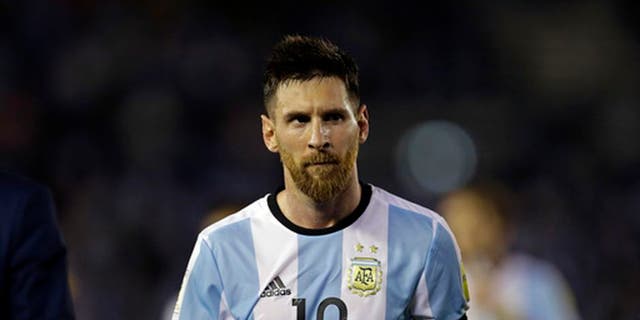 Lionel Messi will be available for Argentina's next three World Cup qualifiers. FIFA has lifted his suspension, making him available for the team's crucial matches that could determine whether they make the 2018 World Cup.
Messi was originally banned for four matches after verbally abusing a referee. He served one match of that suspension, a 2-0 loss to Bolivia, after which it looked like Argentina's World Cup chances may be doomed.
Argentina sit in fifth place in South American qualifying, which is only good enough to get them in a playoff. Moreover, they're just two points clear of Ecuador and have to visitLa Tricolor on the final matchday. Without Messi, Argentina could have very easily fallen behind Ecuador and out of the World Cup. Even with Messi, Argentina are hardly safe, but they'll feel a lot better with him on the field, obviously.
After agreeing to slash Messi's suspension, FIFA said that Messi's conduct towards the referee was "reproachable," but that there wasn't enough evidence to set a fair standard for a four-match ban. Essentially, his conduct earned him a one-match suspension.
Now, Argentina can focus on qualifying for the World Cup. And they can do it with Messi.