Lilly King takes gold over Russian drug cheat: 'It's incredible knowing I did it clean'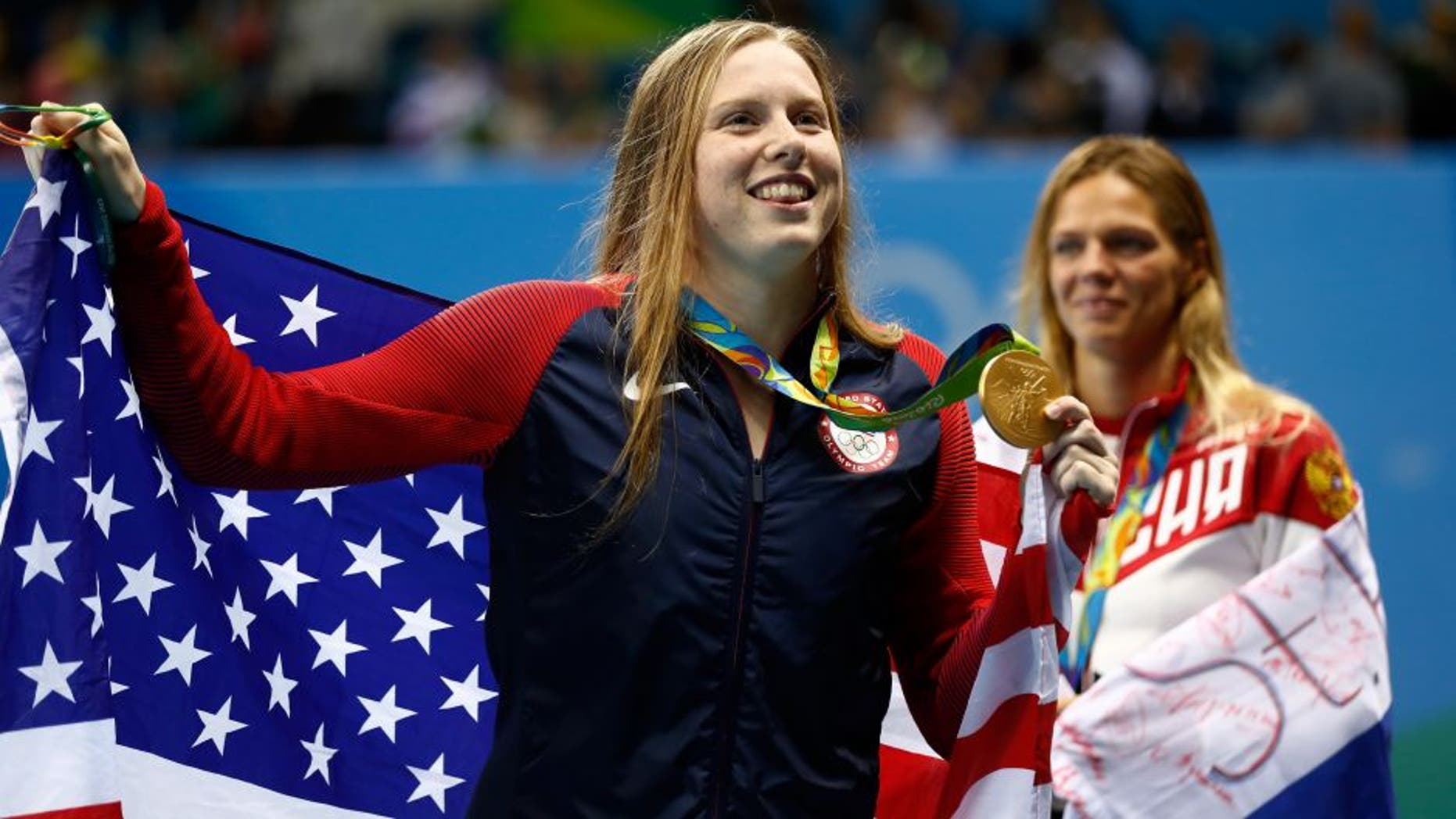 Lilly King, the rising Indiana sophomore who scored headlines on Sunday for her criticism of Russian drug cheat Yulia Efimova scored an emphatic, patriotic Olympic win on Monday night with a big vicory in the 100 breaststroke in Rio. It was King's first appearance on the international stage and she made it count, besting the Russian who served an 18-month suspension for an anabolic steroid and wasn't given the okay to swim in these Olympics until after the Opening Ceremony.
King had stared down Efimova before the race and then, after she touched the wall and realized she'd won gold, King pounded the water in her lane, splashing it into Efimova's. Then, in one final salvo after Sunday's drama, King put her joy into words while taking another huge shot at Efimova.
"It's incredible, just winning a gold medal, and knowing I did it clean."
The previous night, Efimova put one finger up to celebrate her win in the first 100 breaststroke semifinal. Watching in the ready room, King responded, doing the Dikembe Mutumbo finger wag right back at her. Then, when King put up a faster time in her semifinal, she mocked Efimova's No.1 sign.
After, she dropped a comment even more incisive than the one on Monday: "You wave your finger No. 1 and you've been caught drug cheating? I'm not a fan."
Boom.
King didn't let national pride get in the way of her disdain for dopers. When asked whether American sprinter Justin Gatlin, who twice tested positive for PEDs and finished a four-year suspension all the way back in 2010, should be allowed to compete in Rio, she doubled down.
"Do I think someone who has been caught for doping should be on the team? No, I don't."
Harsh? Absolutely. Too harsh? I think so. Though Gatlin shouldn't be anyone's idea of a hero, he served his time and hasn't tested positive again.
That's not the case for Efimova, who had been busted for meldonium earlier this year and was banned from the Games up until a last-minute appeal went through one day before this 100 breaststroke, the event the Russian won last year at swimming's world championships.
While King stood proudly on the podium and held court in interviews, Efimova, who has been roundly booed by the Rio crowd (an odd sound to hear at any Olympics), wept in her agent's arms.
King and Efimova will swim again in the 200. Neither are as strong in the longer event but with the amped up rhetoric and press attention, it'll be game on once again.