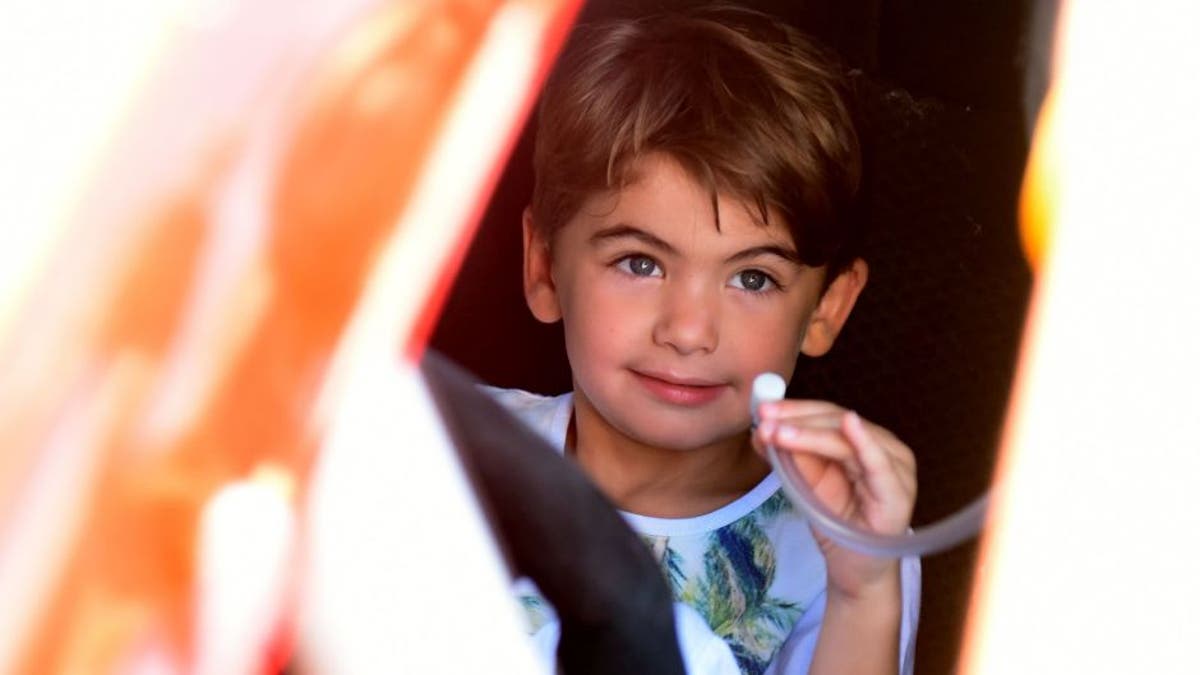 The Gordon family has another race car driver.
Just like his dad -- 4-time NASCAR champion Jeff Gordon -- and big sister, 5-year-old Leo Gordon is getting behind the wheel. His mom, Ingrid Vandebosch, posted this picture to her Twitter account on Sunday.
NASCAR . . . it's a family sport.