Leicester striker Vardy apologizes after alleged use of racist language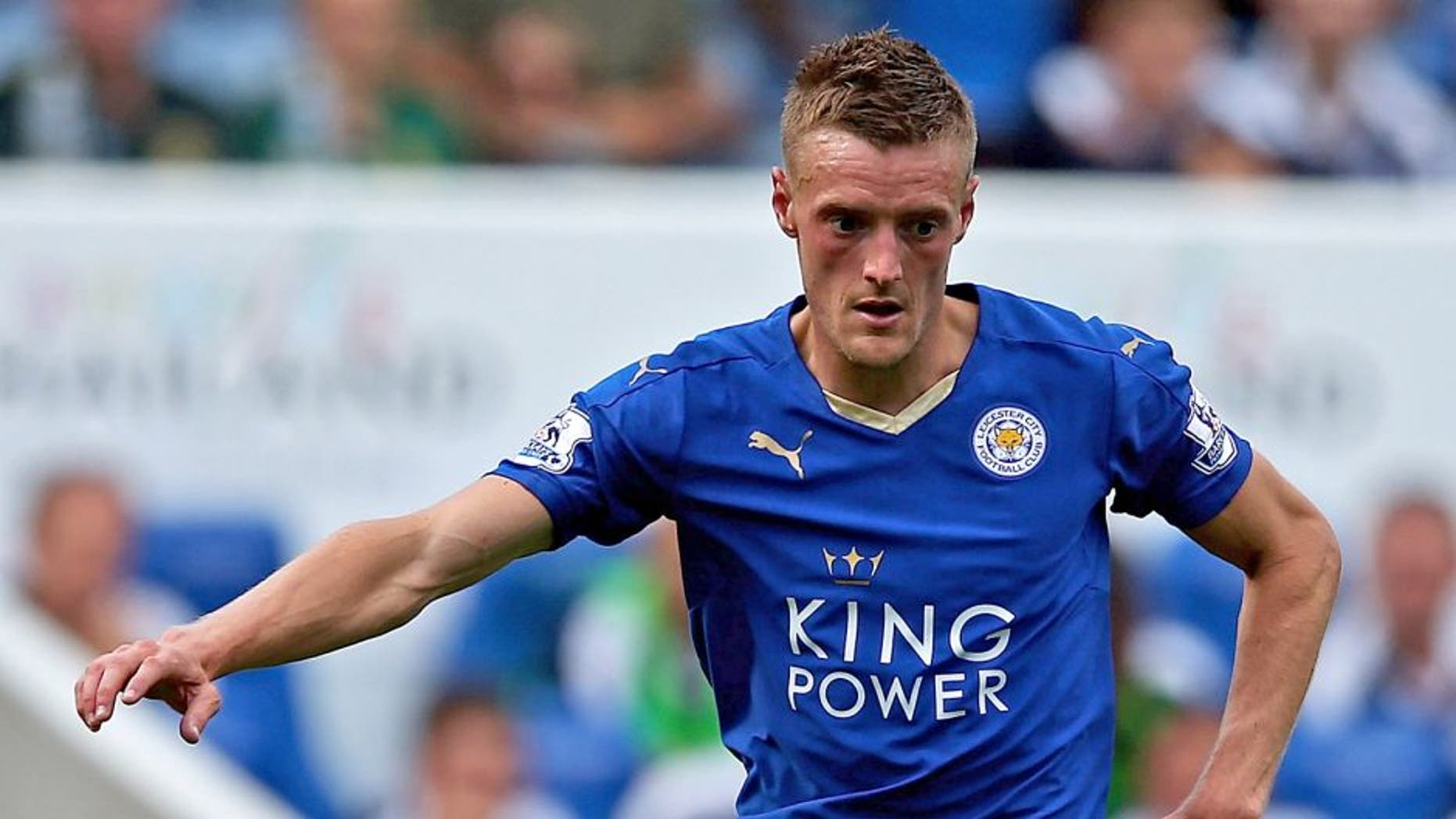 Leicester striker Jamie Vardy has apologized for a "regrettable error in judgement" and will be investigated by the club over a video allegedly showing him using racist language.
The Sun on Sunday published a video, reportedly taken in the early hours of July 26, appearing to show the 28-year-old abusing a fellow gambler in a casino, using a racial slur towards him on a number of occasions.
In a statement released by Leicester, Vardy said: "I wholeheartedly apologise for any offence I've caused.
"It was a regrettable error in judgement I take full responsibility for and I accept my behaviour was not up to what's expected of me."
Leicester issued their own response, promising to look into the incident.
"We expect the highest standards from our players on and off the pitch and for them to set an example as role models in our community," read a statement.
"We have noted Jamie's apology and will begin a process of investigation into the incident imminently. There will be no further comment until this process has concluded."
Kick It Out director Roisin Wood told The Sun on Sunday: "It is disappointing that the opening weekend of the season, which should be a time of celebration, has been overshadowed by these allegations.
"Footballers, no matter the level they play at, are role models on and off the field, and their behaviour can impact millions of fans across the country.
"If these allegations are proven, we would consider it to be a serious matter and would expect the club to conduct a swift and thorough investigation. We have contacted the club and await their response."